If there is one ingredient I like to play with in kitchen that is not much Indian,it has to be bread.It is really amusing to see how much, bread has become vital in Indian kitchen these days.It is really versatile and one can be rest assured that there is something to eat when ever you are hungry if you have bread in hand.I always have bread handy,mostly wheat or multi grain bread and I also use white bread occasionally especially for desserts.Here I have complied 10 easy and tasty recipes that you can create with bread,a good change from normal bread-butter-jam.Hope you all will like and try these,do let me know if you have any other suggestions or ideas 🙂

Classic vegetable cheese sandwich with green chutney is a popular street food/chaat and this is something I make very often.When made with wheat bread and limited cheese,thus could be a very healthy and filling breakfast.


Masala toast sandwich is a popular bakery fare in south India,almost all iyengar bakeries here serve this fiery hot sandwich with onion,carrot and tomatoes loaded with pepper,while making at home you can make it more healthy
.
This simple toast with chillies and cheese is an ultimate kid's delight,This could be a very filling breakfast/snack along with a fruit juice.
Though bruschetta is made with thick bread like baguette,it never hurts to try this with any kind of available bread.A very tasty one.Just make sure to assemble just before serving to prevent sogginess.
An Indian twist given to the western bread would be this upma,very tasty,filling and a best way to utilize stale bread
Instant pizza craving?here comes bread to the rescue,just fill in a slice with your favorite toppings and cheese,you are done 🙂
Yet another healthy and filling sandwich for kids with bread.Make it spicy and serve hot for a real treat
One more way of serving veggies and cheese,crumbled veggies and cheese along with bread makes for a comforting meal.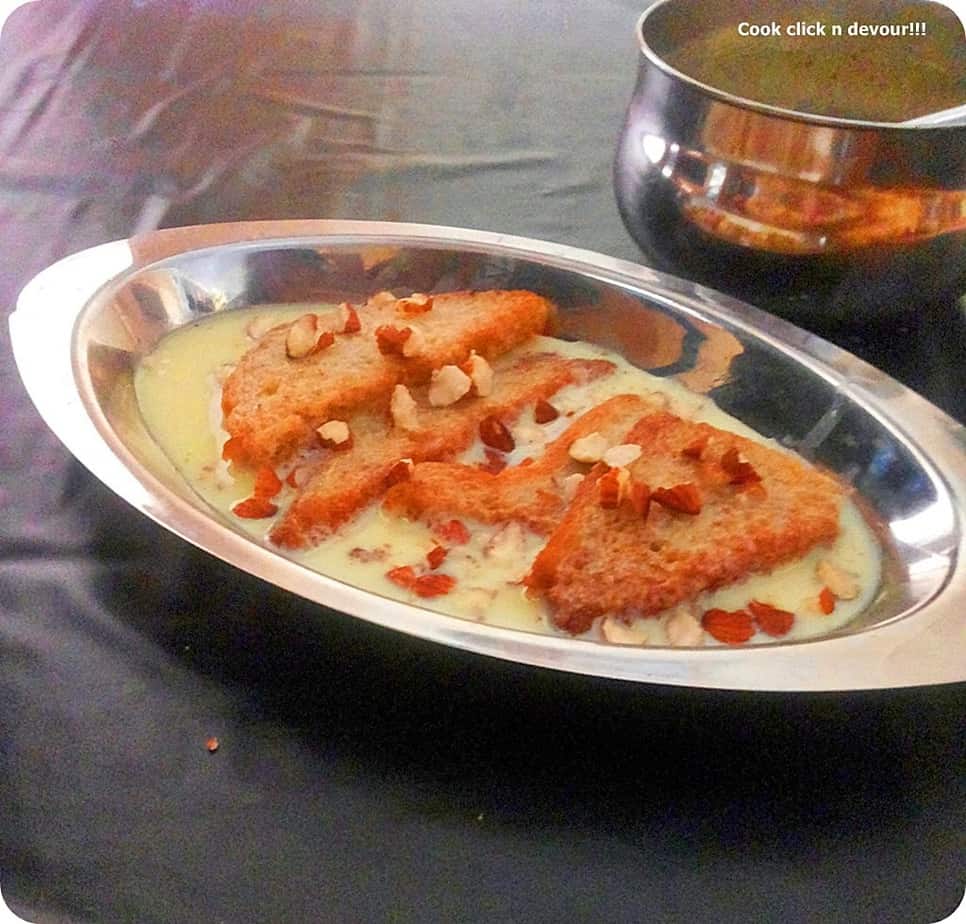 Dessert lover's delight 🙂 A classic dessert from Andra,do I need to say more? 🙂
homemade from scratch.Do you want try baking bread at home but not sure where to start,this recipe is really simple and will give you a good starting point.Feel free to change the stuffing as you like and you would have baked a beautiful bread at home in no time.