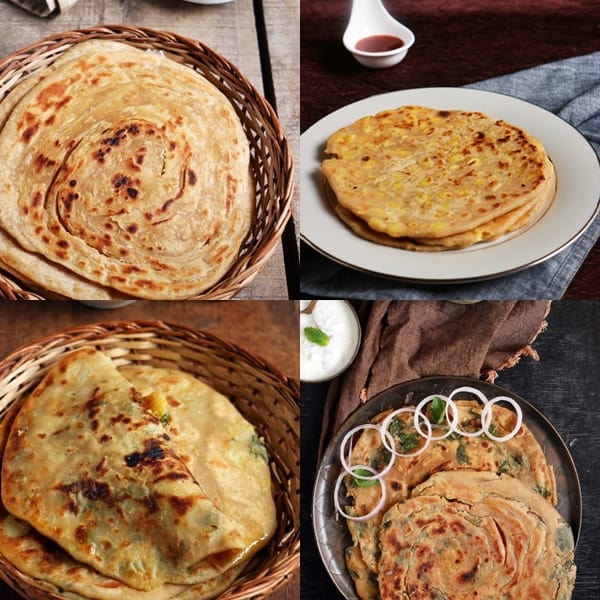 Paratha recipes collection. Collection of over 10 Indian paratha recipes like aloo paratha, paneer paratha, cheese paratha etc. Paratha recipes are very popular among Indian flatbread recipes. They are especially popular in Punjab but loved across the country. Paratha with lassi is a very favorite combination. There are many different types in paratha recipes. Broadly classified as stuffed paratha recipes and plain paratha recipes.
Parathas are served with curd, pickle or chole. I usually prefer to make paratha recipes for lunch instead of breakfast. Parathas are the best way to sneak in some veggies in toddlers and kids diet. I have tried parathas in many places and I personally like, thick, flavorful and rustic parathas served in dhaba.
Here in this post I have compiled all the paratha recipes I have blogged so far. Click on the name of the paratha or picture to get the full recipe.
Paratha recipes collection | Collection of Indian paratha recipes
Plain paratha recipes.
Stuffed paratha recipes