Last updated on December 14th, 2017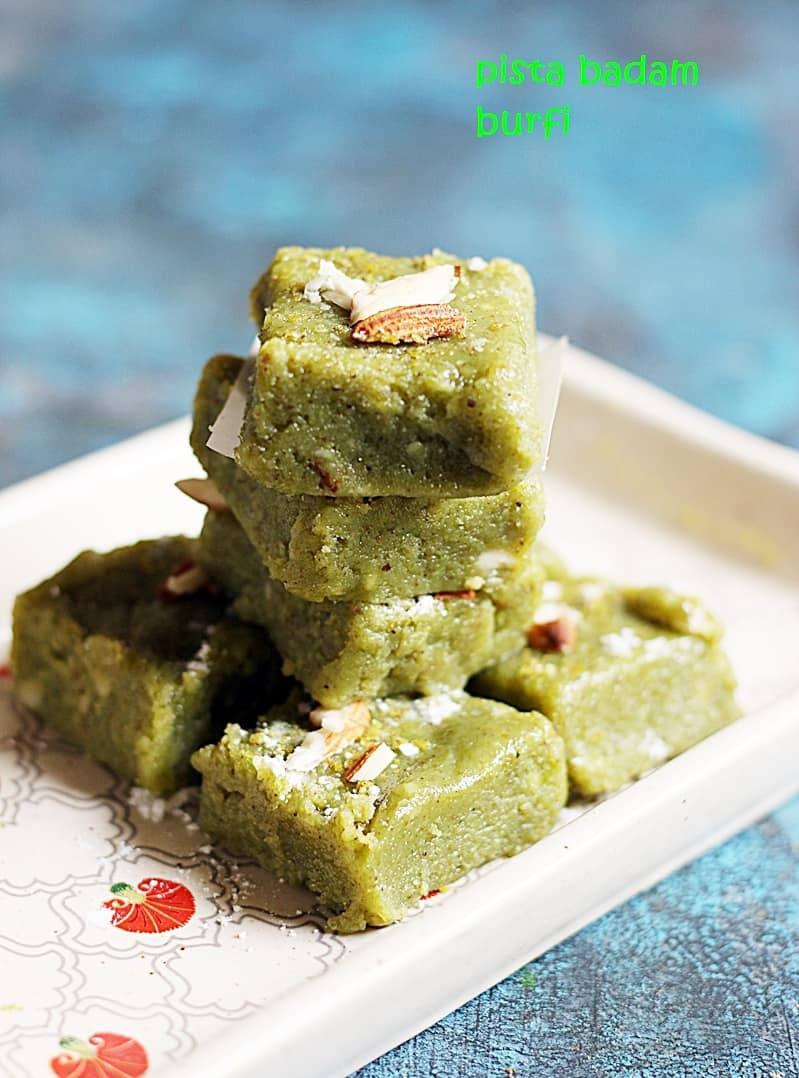 Badam pista barfi recipe with step by step photos.Rich and delicious Indian sweet recipe with almonds and pistachios.
Barfi is a Indian milk based fudge that comes in various flavors. Authentic burfi recipe is made by condensing the milk on stove top in low flame. There are also few other traditional burfi recipes with khoya, coconut burfi, 7 cup burfi, kaju katli, badam katli, kesar kaju katli, dodha burfi, chocolate burfi, kalakandh, etc. Here in this badam pista burfi recipe I have used sweetened condensed milk and milk powder which become like instant mawa. I have used this instant mawa in mawa kachori recipe too.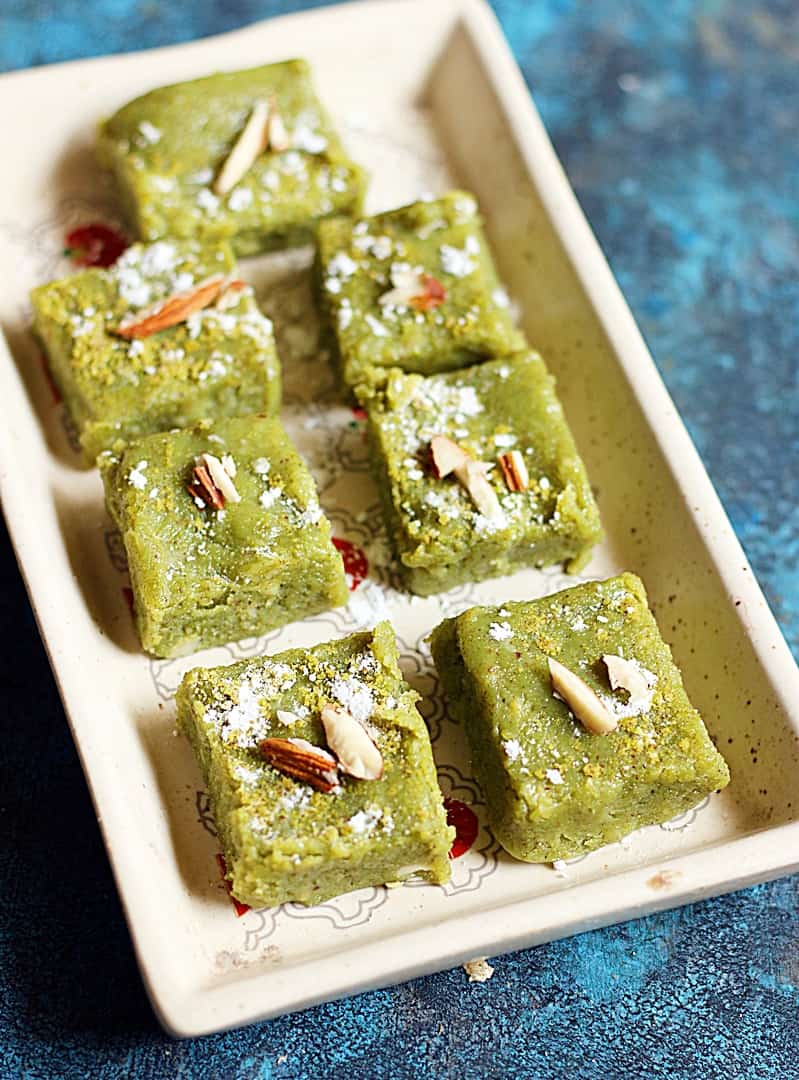 Sweets are the integral part of any Indian festival like Navratri, Diwali, ganesh chaturti. Homemade sweet recipes like jalebi, rasgulla, gulab jamun, rasmalai are far better in quality in taste compared to store bought ones. Homemade sweet recipes are cost effective too. I have some easy Indian sweets recipes collection compiled together.
Coming to this pista badam burfi recipe this barfi is easy to prepare. You need just 20 minutes to make badam pista burfi. I have not added any food coloring in this recipe. I have used more pistachios and less badam to get this green color. You can vary the proportion of nuts as per taste. Adding more pistachios also balances the sweetness well.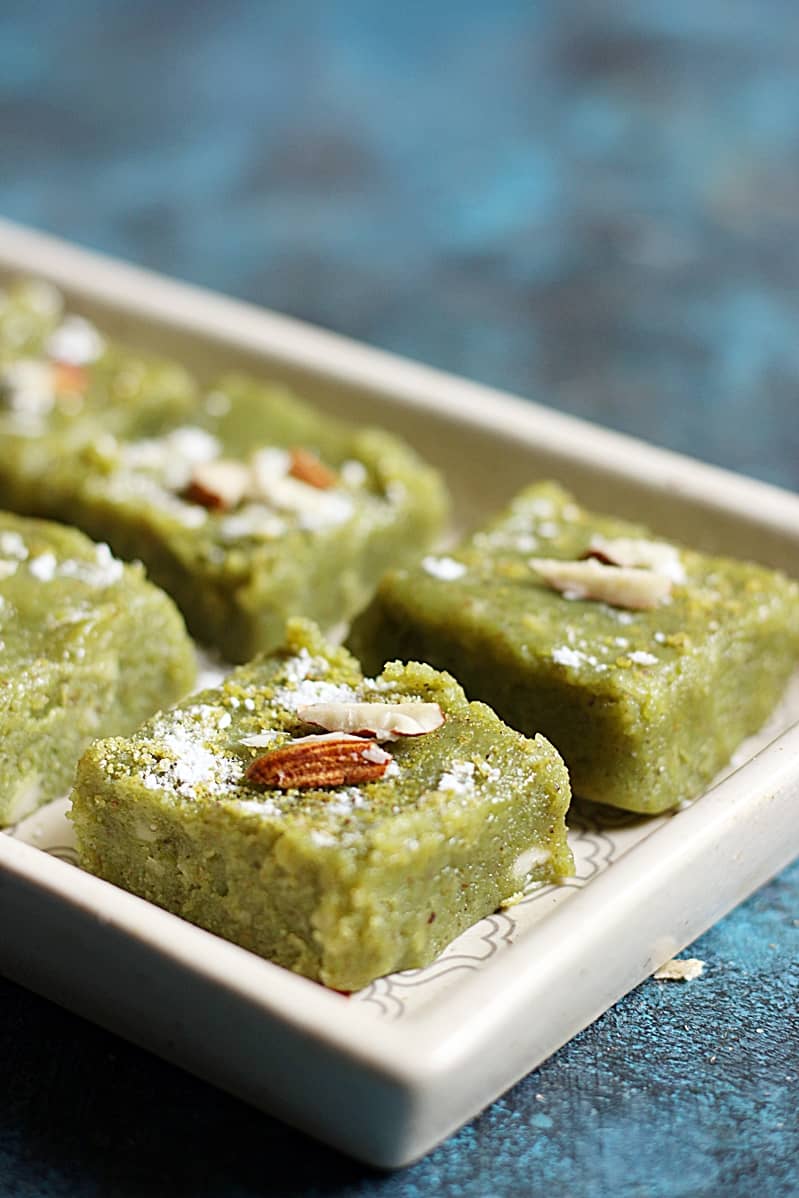 Serve badam pista burfi as snack with milk or tea or coffee. You can also serve this barfi as dessert after meal. Such nut based sweets are warming in nature. These are ideally prepared during festivals in winters to keep up the spirit and also provide warmth.
If you are looking for more almond or badam recipes do check badam kheer,badam halwa recipes. Also check how to blanch and peel almonds at home here.
Badam pista barfi recipe card below:
How to make badam pisa barfi recipe with step by step photos.
Take milk powder, condensed milk, nut powders, ghee in a thick bottomed pan. mix well.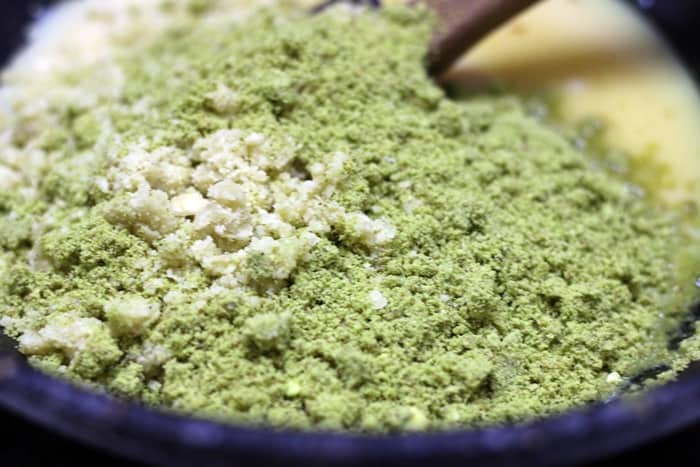 Start heating in low flame. Cook till the mixture turns into a soft mass and leaves the sides of the pan.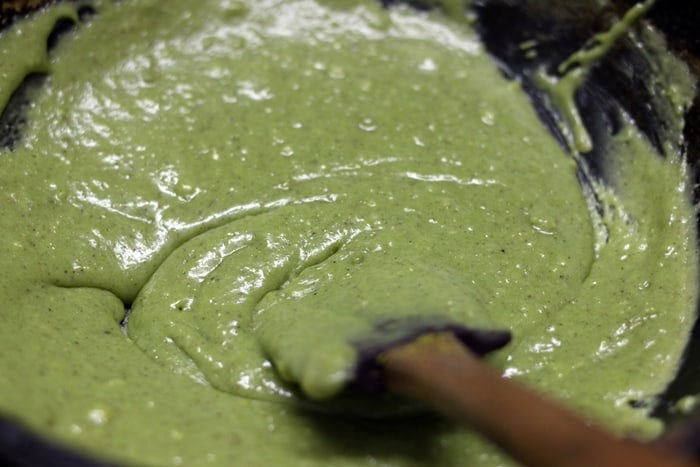 Add cardamom powder and mix well.
Transfer the barfi mixture into a greased tin and levlel it up with a spatula.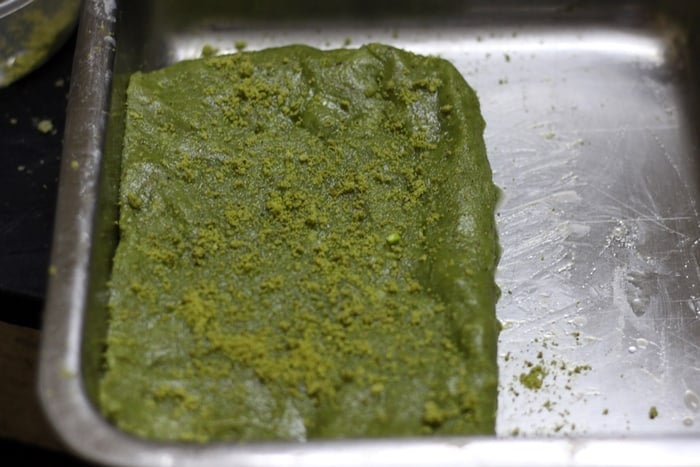 Let set for 20 minutes
Cut into pieces and serve badam pista barfi as required.