Peanut chutney recipe with step by step photos. Quick peanut chutney recipe for idli and dosa without coconut. You can make this easy peanut chutney instead of coconut chutney for idli. This is the perfect recipe for Tamil nadu style ground chutney. There are many ways to make protein rich peanut chutney recipe. Palli chutney or Andra style groundnut chutney recipe is one more variation I make often. Another variation is this tomato peanut chutney. This peanut chutney also goes very well with medhu vada, neer dosa, rava dosa, rava idli, oats idli, poha idli, dal dosa.
I like to make different chutney recipes for soft idlis and crispy dosas. These days we are hooked to this vegetable chutney that I make with mixed organic vegetables. I am not a big fan of coconut chutney for idli. So even when I make coconut chutney  I prepare one more chutney just for my sake 🙂 It will be mostly tomato chutney for me. Sometimes when there is no grated coconut handy this peanut chutney is the best recipe to make quickly. I do not remove the peanut skin so it is very quick too.
To make peanut chutney recipe I use a small amount of tamarind along with other ingredients. Do try this easy groundnut chutney once and you will like it for sure. Nutty, flavorful chutney that is slightly tangy goes very well with idli. You can also mix some rice with this chutney and serve.
Serve peanut chutney with idli. It also goes well with dosa. The recipe can be doubled. 
I would not recommend to make this peanut chutney and refrigerate it. Now this groundnut chutney would stay good for a long time compared to coconut chutney. But I suggest that make and serve within 2 0r 3 hours. Though the peanut chutney will not get rancid like coconut chutney the taste and freshness will decrease. If needed you can store the roasted peanuts in airtight container for long time.
If you are looking for more chutney recipes do check onion chutney, coriander chutney, badam chutney, carrot chutney recipes.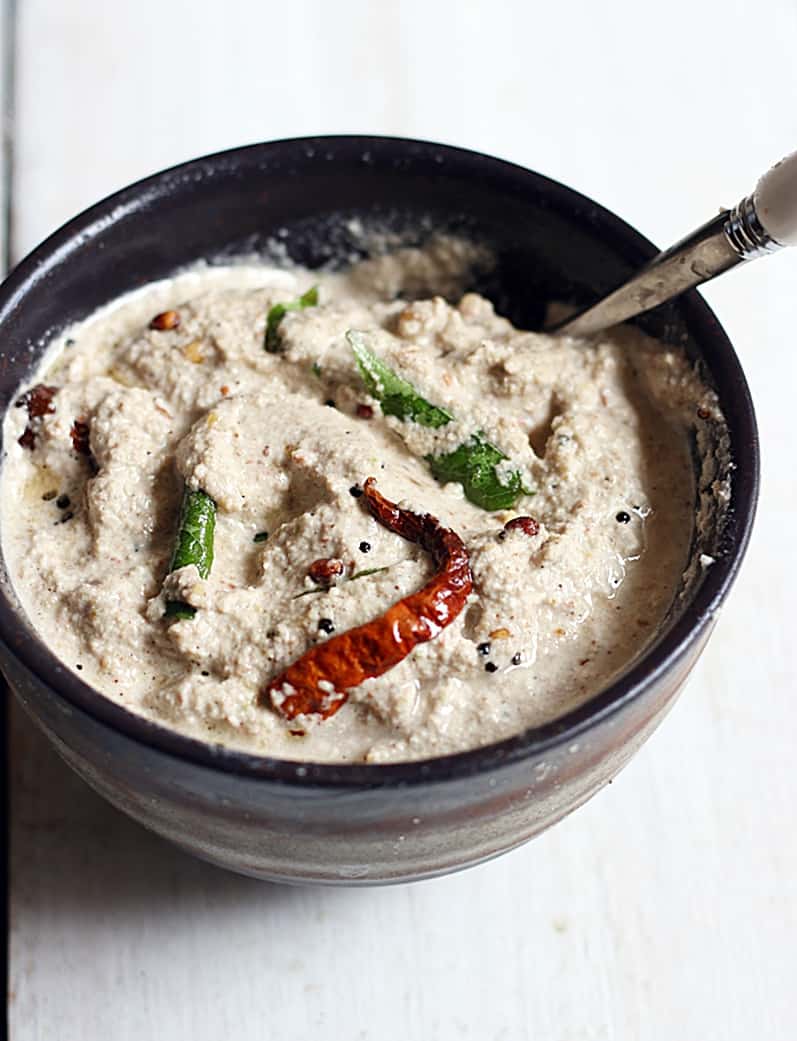 Groundnut chutney or peanut chutney recipe card below: