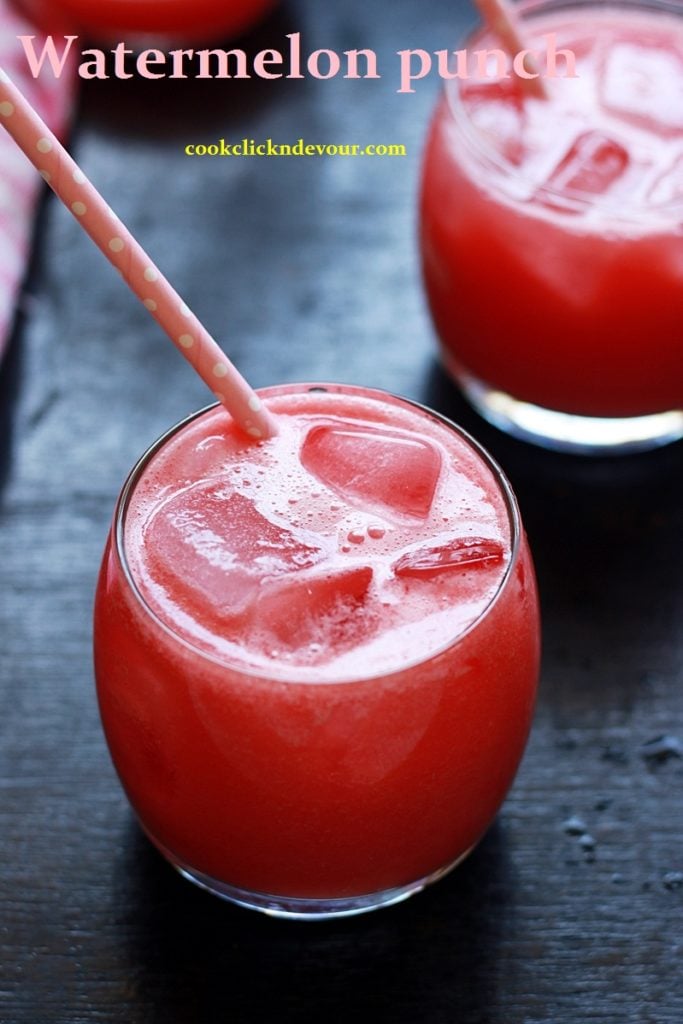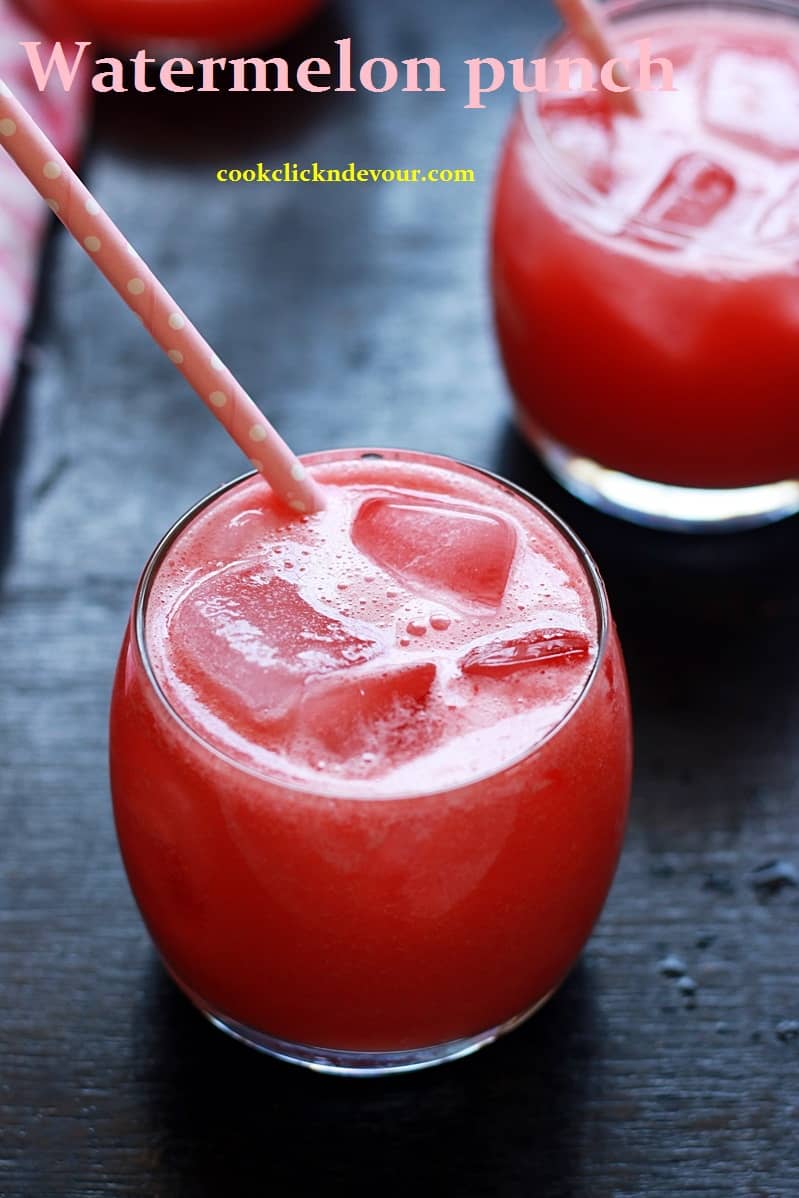 Watermelon punch recipe with step by step photos. Learn how to make healthy, refreshing and naturally cooling water melon punch with this easy recipe today.
Watermelon punch recipe, water melon lemonade with ginger for harsh summer 🙂 Summer at its full swing as always in India and all we need are some hydrating drinks and desserts. It is easy to pick something off the stores and drink but that does no god to us. Fortunately summer is also the season for some juicy fruits and we can make so many delicious lemonades, sorbets, salads and ice creams with fresh fruits. With these homemade treats we can also beat the heat as well as get some good supply of micro nutrients. Watermelon is a boon for summer and make this fruit a mus in your summer diet.
I always prefer to consume any fruit as such but sometimes we need some fancy makeovers. Watermelon punch recipe is one such one where we can make the fruit more tasty as well as healthy by adding adding lemon juice, ginger and a dash of pepper powder. It is a flavor and power packed drink hat you can have as much as you want without guilt.
Serve watermelon punch with loads of ice cubes and enjoy.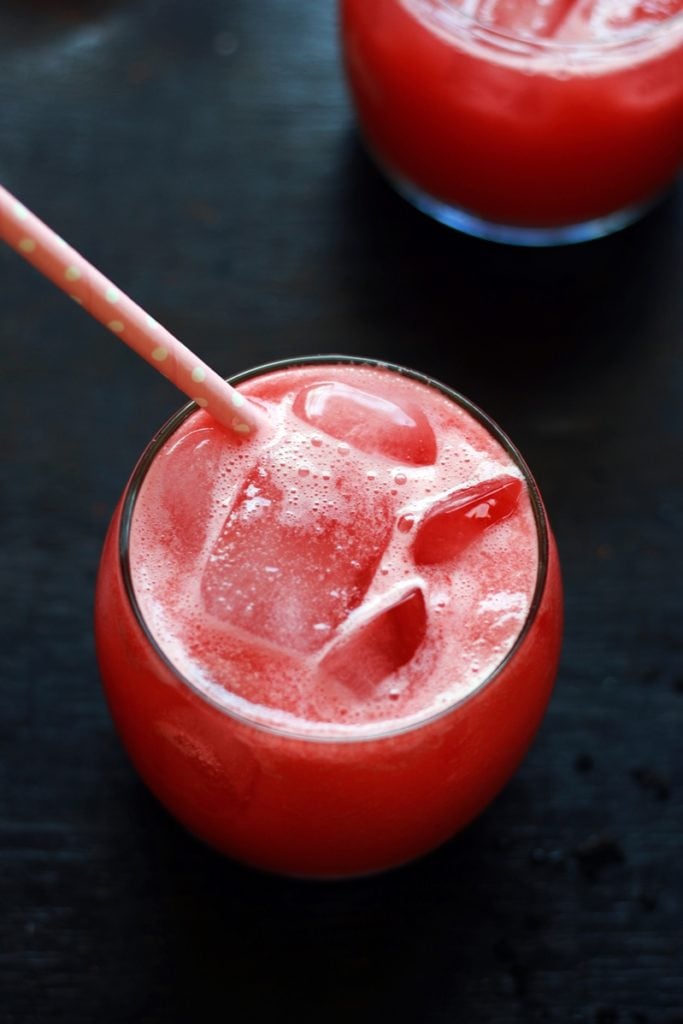 Here is how to make watermelon punch with step by step photos. Also check fruit punch recipe
Step by step watermelon punch recipe
1.Take roughly chopped water melon, peeled and chopped ginger, sugar, a dash of salt, pepper powder and 2 teaspoons lemon juice in a blender jar.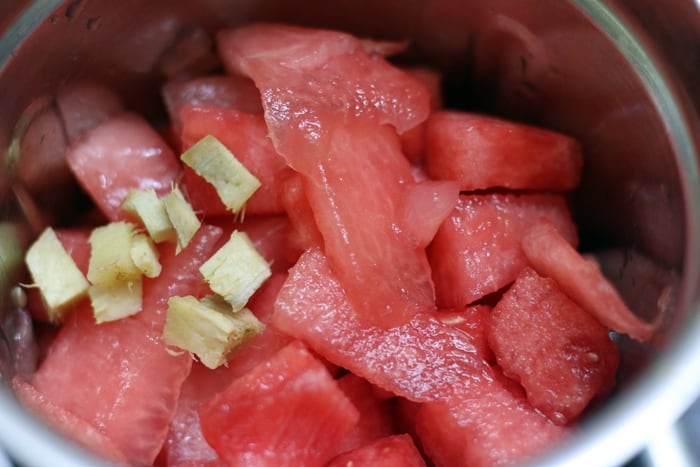 2. Blend thoroughly and transfer to a serving glass. Add ice and serve watermelon punch immediately.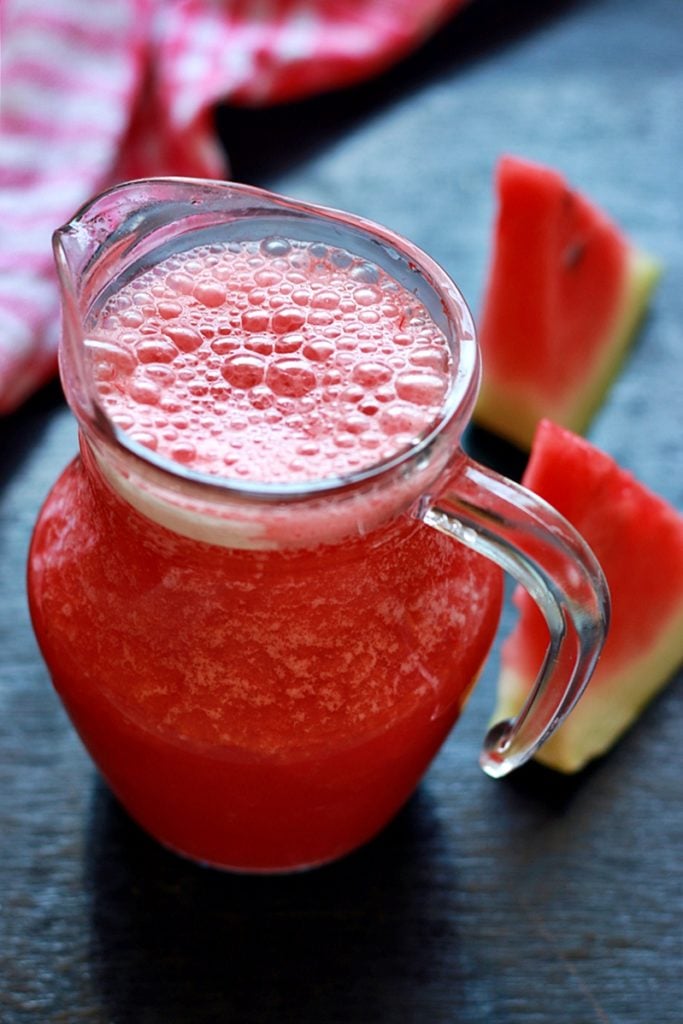 Watermelon punch recipe card below: