Mango recipes collection- Here is a collection of more than 30 mango recipes for all mango lovers right in one place! The collection includes recipes using both raw and ripe mangoes. The list includes desserts, sweets, beverages and side dish recipes. Pick your favorite among these mango recipes with step by step photos to make it perfect at home!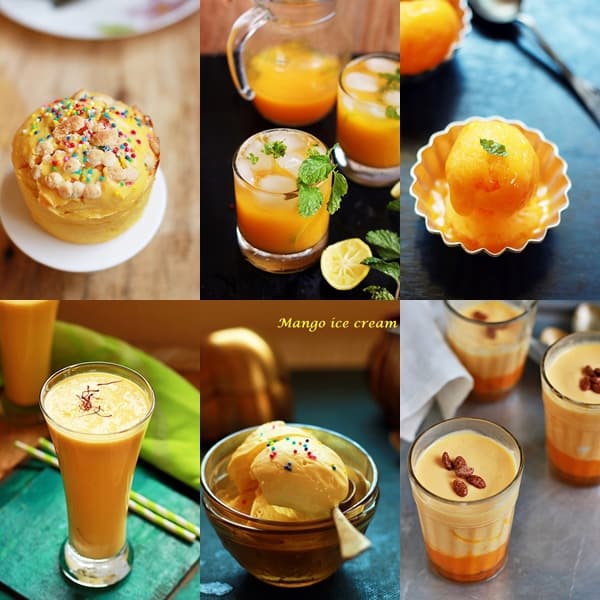 A Mango is known as King of fruits rightfully. It is loved by most if not all. A ripe and juice mango is a total bliss and there is nothing like sinking your teeth in it. Apart from savoring loads and loads of mangoes you can save a few to cook these delicious recipes.
My most favorite fruit on earth is mango 🙂 Fortunately both my husband and daughter also love mangoes and that makes us one mango loving family. My daughter even spoke about mango as her favorite fruit and won prize 🙂 So we eagerly await mango season. This year also we cant wait to devour mangoes as such and in desserts.
Mango is a very versatile fruit that is uses extensively in cooking across the world. Especially in Indian recipes raw mangoes are largely used in cooking.
There are more than 4000 varieties of mangoes across the world. India is one of the largest producer of mangoes. In India we get very delicious varieties like imampasandh, banganapalli, alphonso,malkova, dussherri etc. Of all these varieties my most favorite is Banganapalli and Imampasandh. While I like to eat banganapalli mangoes as such I always prefer alphonso variety while making desserts.
Most of the mango recipes shared here are desserts. Use good ripe mango for desserts. Usually I use alphonso mango for mango recipes. Avoid using fibrous mangoes. Try to use sweet ripe mangoes as far as possible so that the amount of sugar can be reduced. Also if fresh mangoes are not available you can use tinned mango pulp in most of these recipes.
The best way to eat a ripe mango is sinking your teeth in it 🙂 But if you are looking for some unique and delicious with season's best produce then go ahead and choose your pick from these delicious mango recipes.
With mangoes you can bake, make jam, pickle, smoothies, ice cream, sweets and many ore. The list is really endless and you can get as creative to make your own recipes also.
Mango Dessert Recipes:
1. Mango Phirni: A tasty and creamy pudding with ripe mangoes and basmati rice. This is a tasty twist with mangoes to classic north Indian Phirni recipe.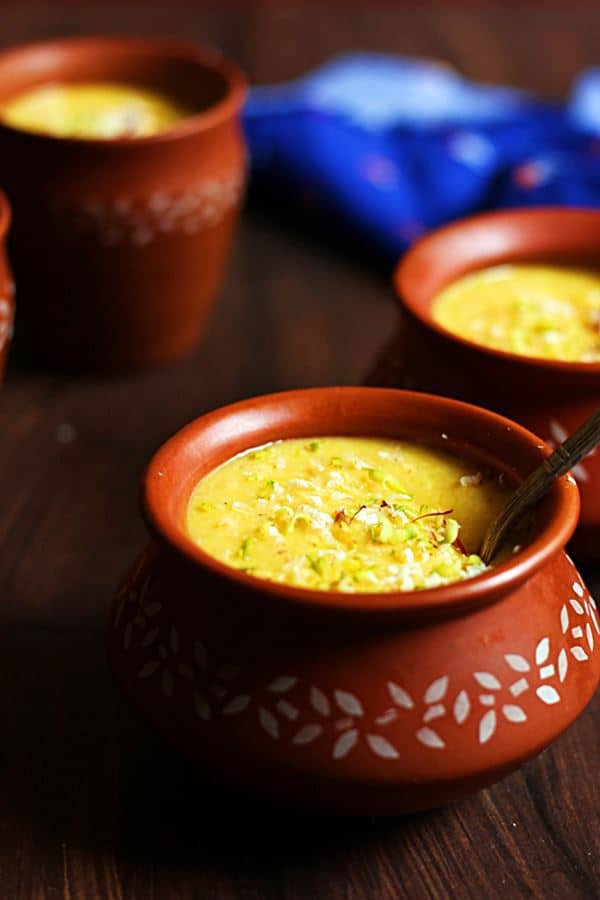 2. Mango mousse: A tasty tropical twist to classical mousse recipe with fresh mango puree. Mousse is usually made with gelatin but this eggless mango mousse does not use gelatin. Even agar agar is not used to set this mousse.
3. Homemade Mango ice cream: Mango ice cream is one of the best dessert you can make when fresh mangoes are in season. There are so many ways to make mango ice cream at home. This one is a easy recipe without eggs.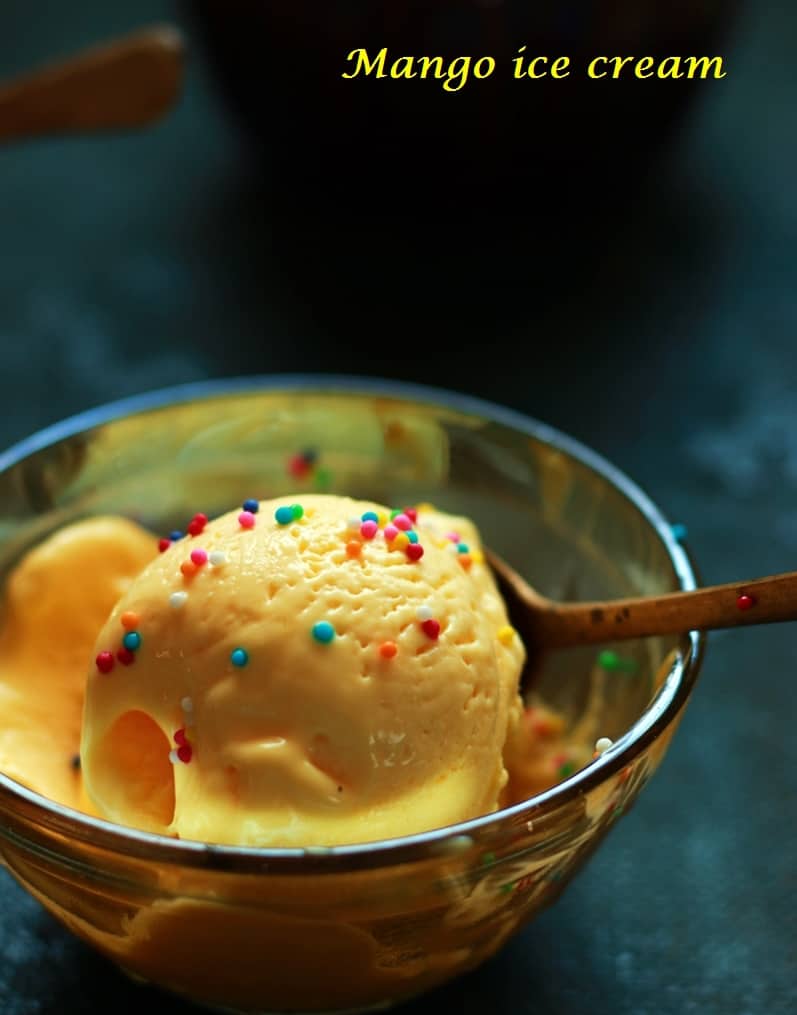 4. Vegan mango ice cream: Vegans need not be deprived from eating ice cream with this vegan ice cream in hand. Made with fresh mango puree and coconut cream this ice cream is a true tropical delight.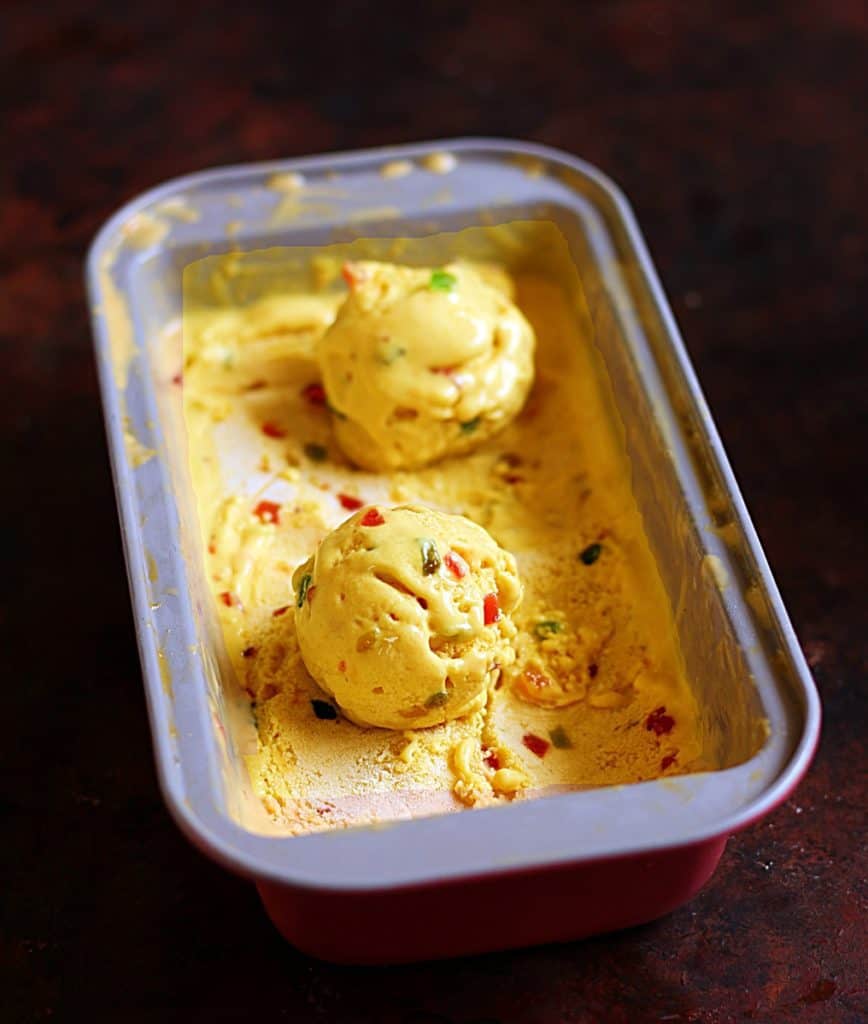 5. Mango cheesecake: One of my favorite elegant dessert to make during mango season is this eggless mango cheesecake. With agar agar or china grass used as setting agent this is a vegetarian cheesecake and also no baking needed.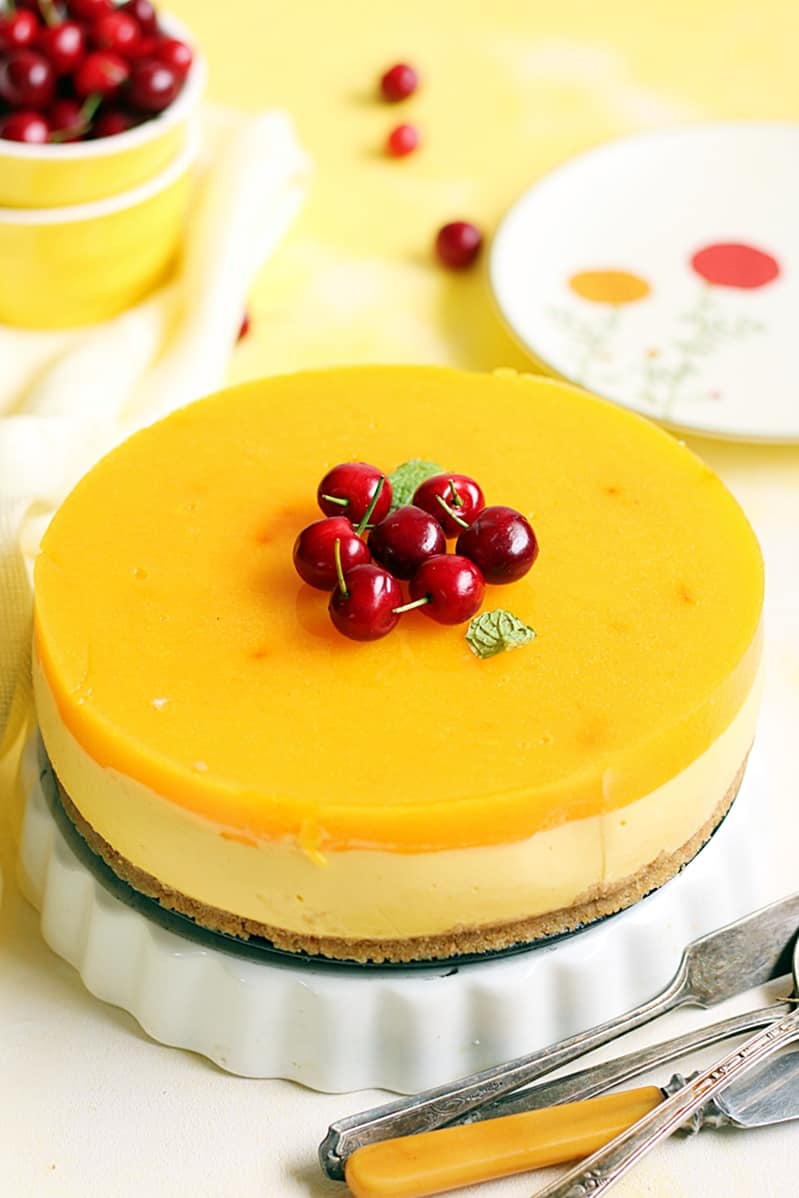 6. Mango cheesecake ice cream: If you love mango cheesecake you will also like this ice cream. A delectable ice cream with cheese cake flavor is so easy and quick to make.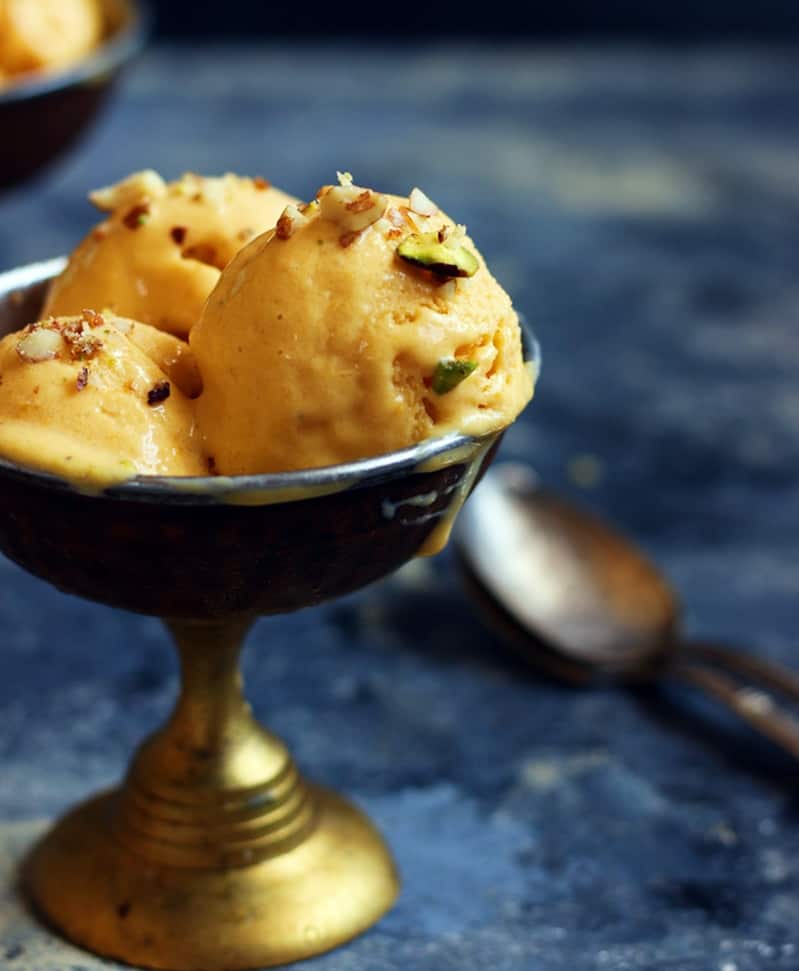 7. Mango cream recipe: Easiest dessert you can make if you have mango and fresh cream handy. Just whip up the cream and fold the mango puree to it. Your yummy dessert is ready.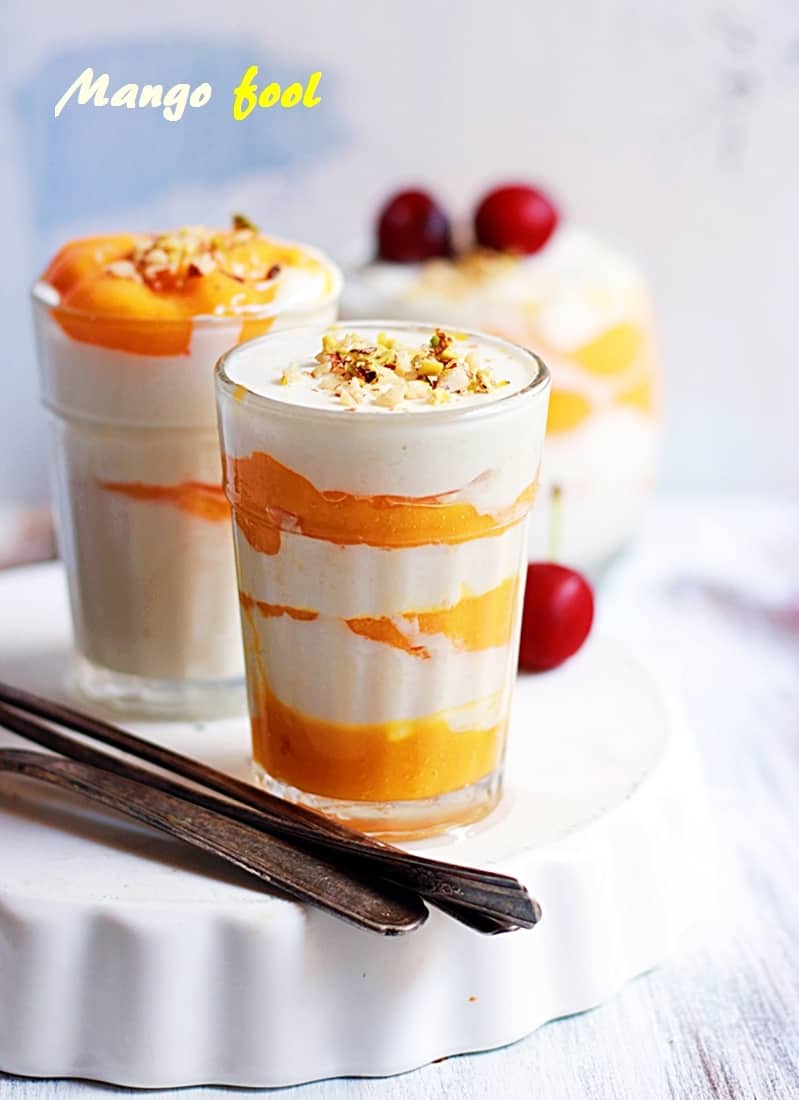 8. Mango falooda: A delicious tropical twist to classic falooda recipe. This falooda is our favorite and I like to make this is with fresh alphonso mangoes.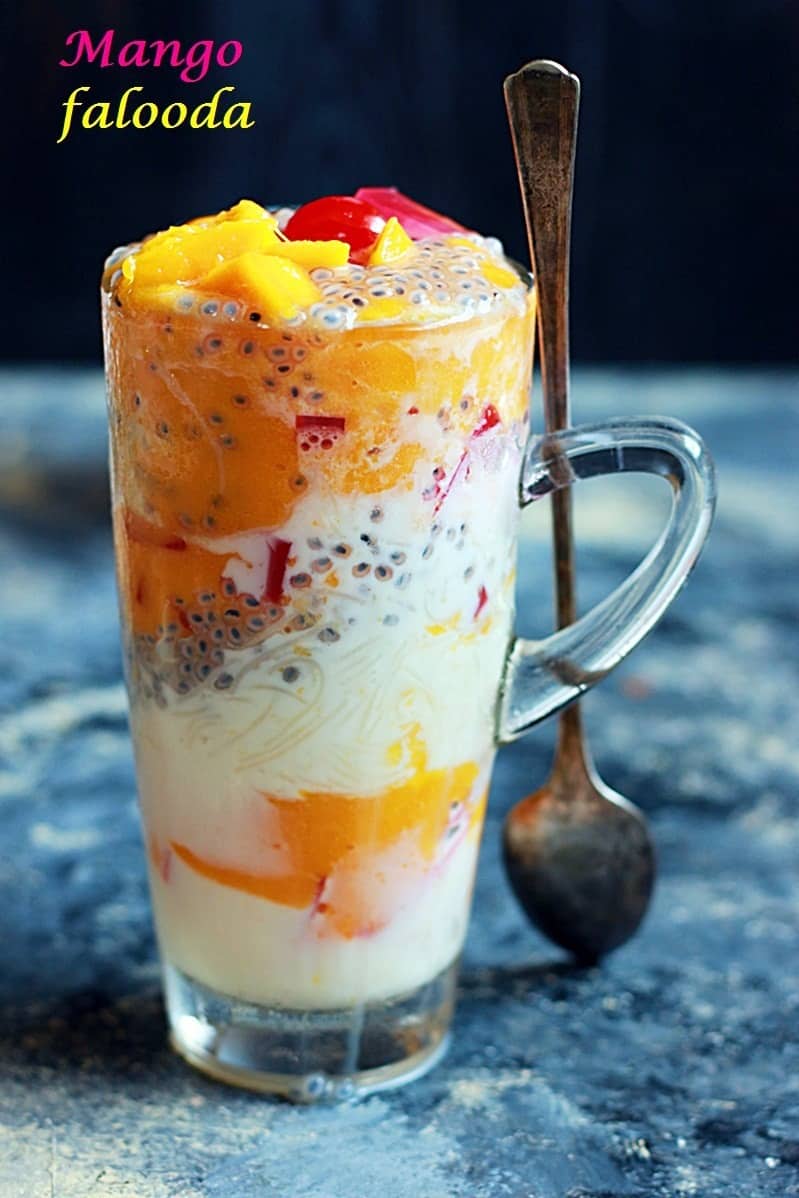 9. Mango falooda popsicles: When you are at making mango falooda do try out this fancy popsicles too. Kids will love these.
10. Mango mastini: A yummy thick mango milk shake with assorted topping. This mango mastini is popular drink from Pune and a must try during mango season.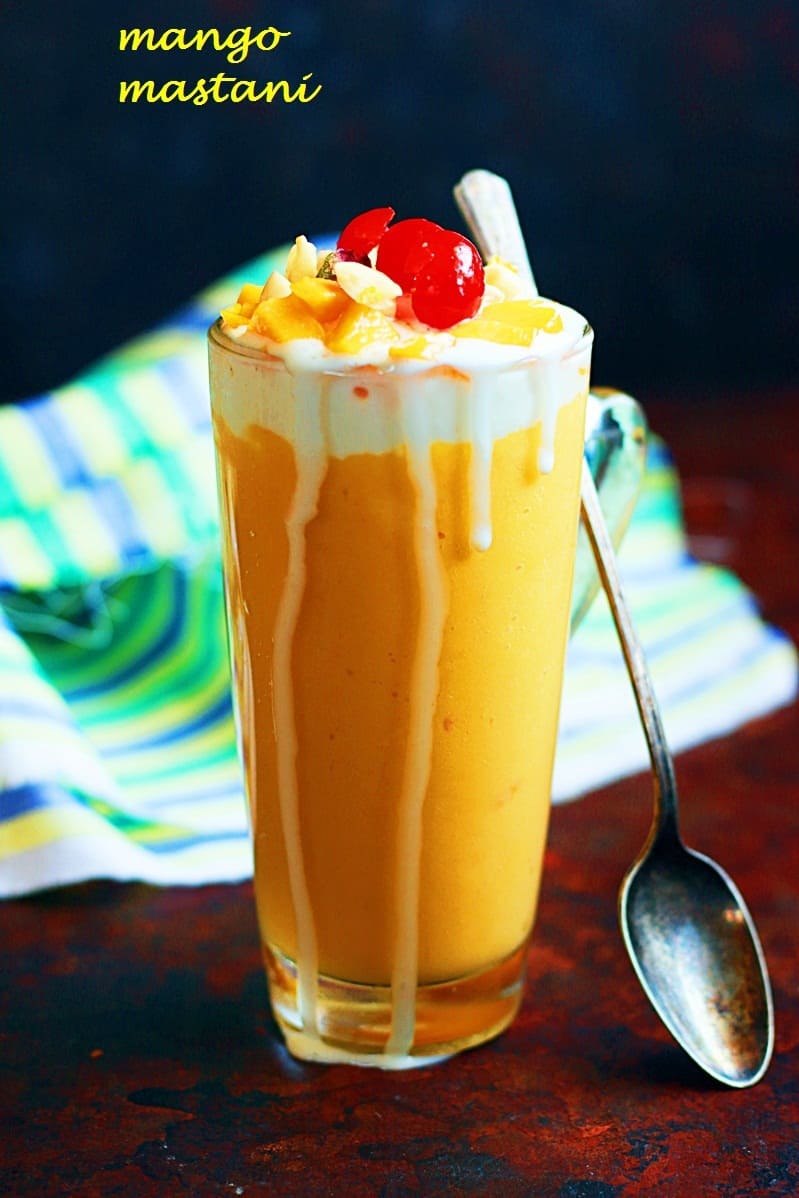 11. Mango kulfi: Mango kulfi is a popular Indian frozen dessert made with fresh mangoes. This is my easy no cook mango kulfi recipe that is hit always.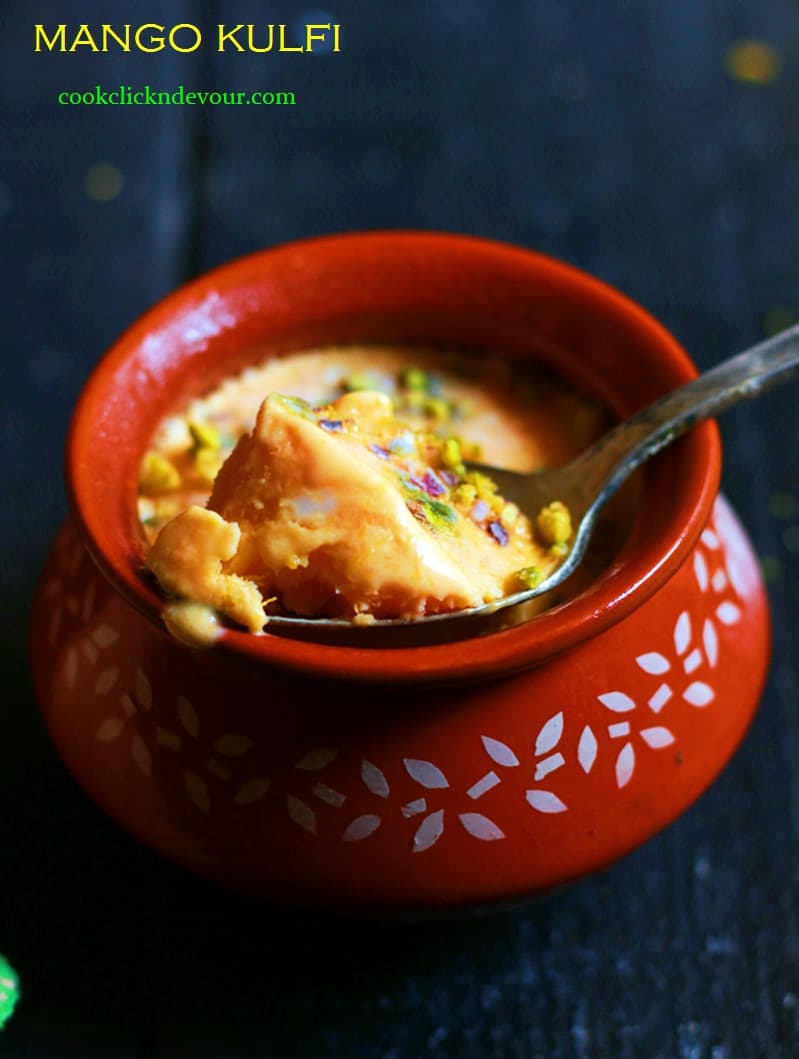 12. Mango whipped cream: This is my favorite topping for cakes and milkshakes during mango season. You can easily make this whipped cream with low fat cream.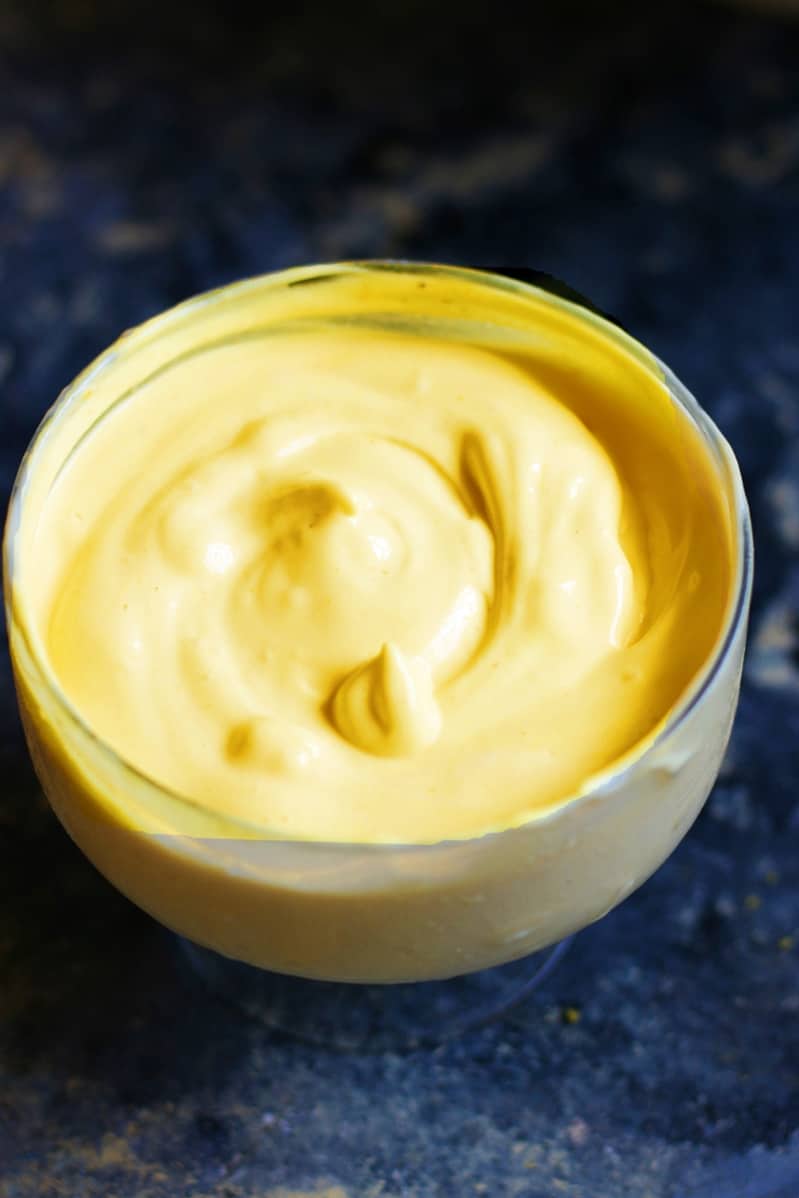 13. Mango popsicles: A refreshing mid day treat during mango season. With just 3 ingredients this mango popsicles are such a treat for kids and adults alike.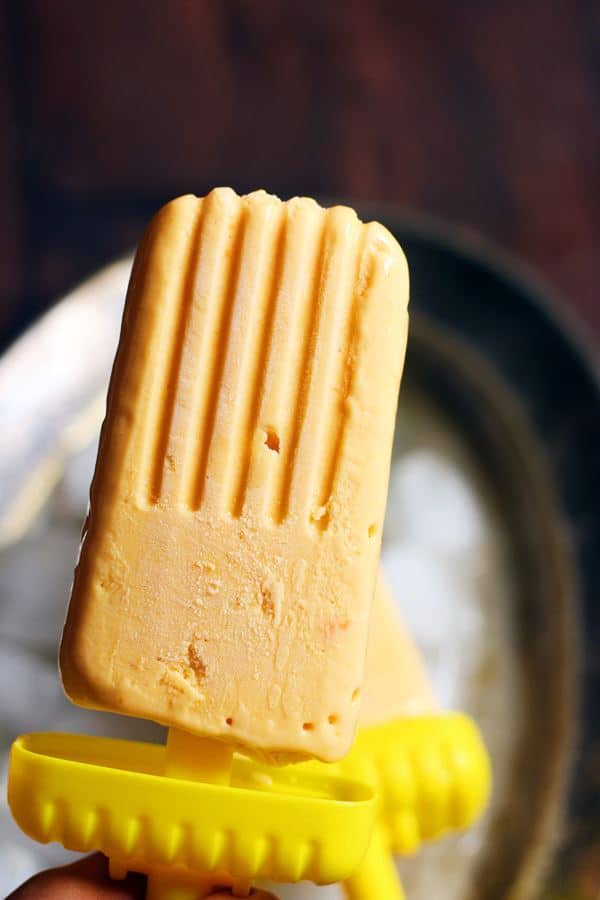 14. Mango pineapple pops: Yet another variation of mango pops with fresh pineapple combo. Vegan and refreshing pops.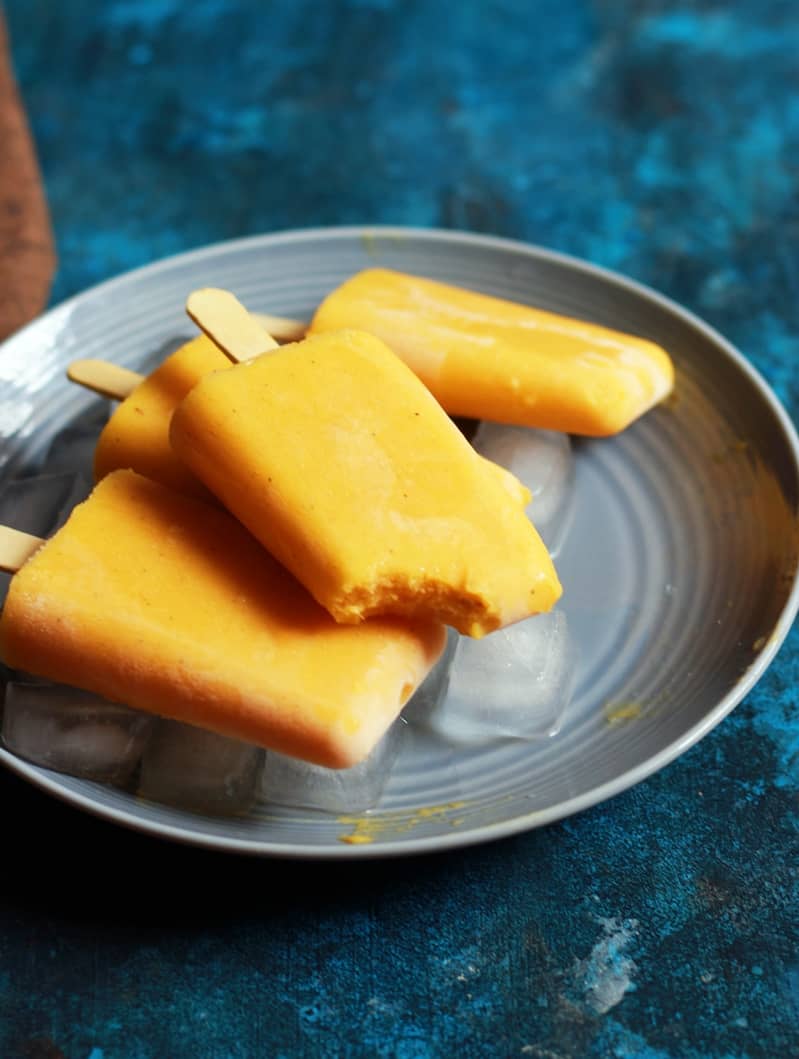 15. Mango custard: An easy mango dessert that you can make in 15 minutes with store bought custard powder. Creamy, rich and smooth pudding with excellent mango flavor. A holiday treat for kids.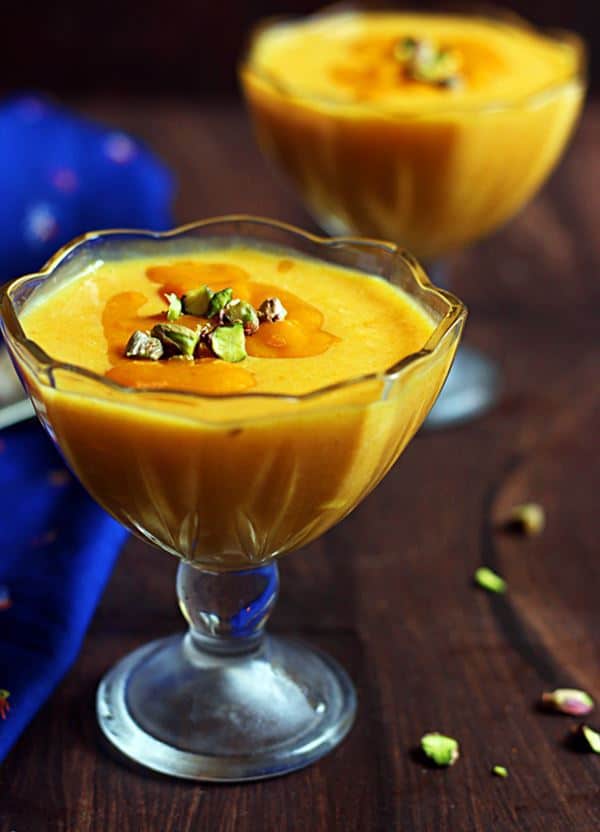 Sweet recipes with mangoes:
1. Mango kesari: Classic kesari or sheera made with fresh mangoes. Mangoes lend a subtle and delicate flavor to this kesari and tastes wonderful also.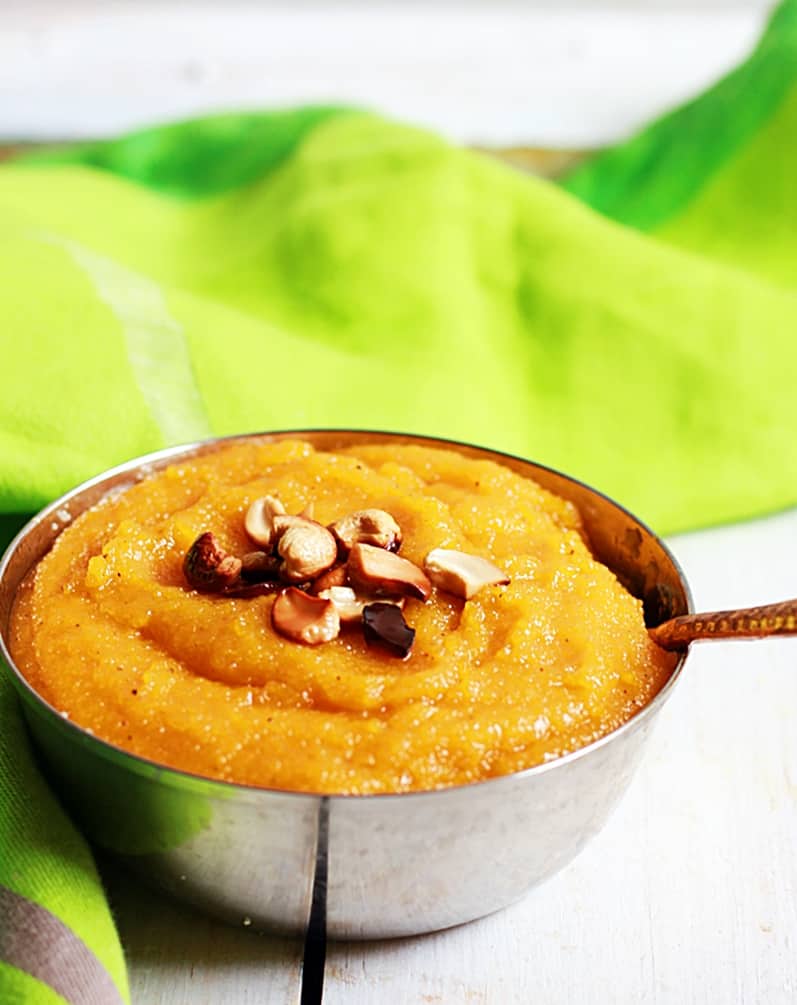 2. Mango rasgulla: Mango rasgulla is yet another variation to classic rasgulla and a must try during mango season.
3. Mango ladoo: An easy to make Indian ladoo with just 4 ingredients and 10 minutes. This laddoo is delicious as well as very elegant and makes for a wonderful gift.
4. Mango rolls: Mango pistachio rolls is a very tasty recipe made in lines of kaju katli. It gets ready in 20 minutes and has a delicious pistachio stuffing.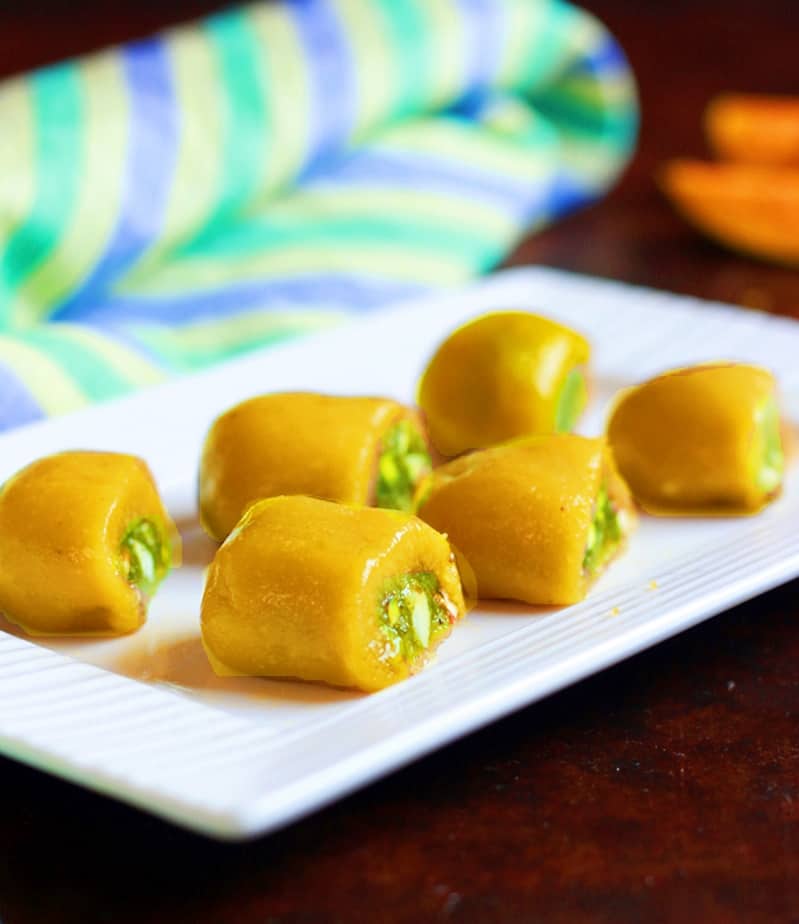 5. Aam papad: Traditional Indian mango fruit leather prepared when both mangoes and sunshine are abundant. Easiest and quickest recipe with just 3 ingredients.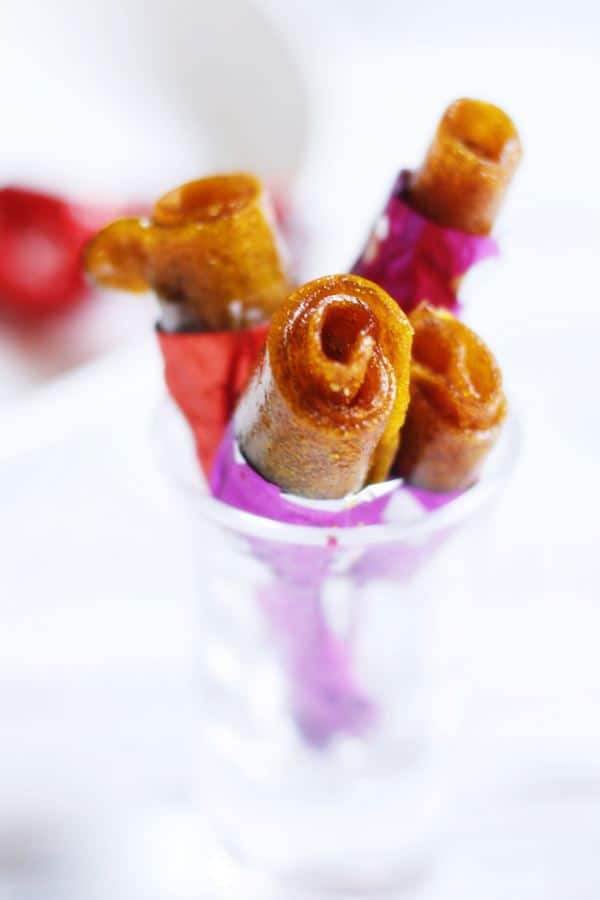 6. Aamras: Aamras is a quick to prepare traditional Indian sweet or side dish served with poori. Easy no cook 3 ingredients sweet.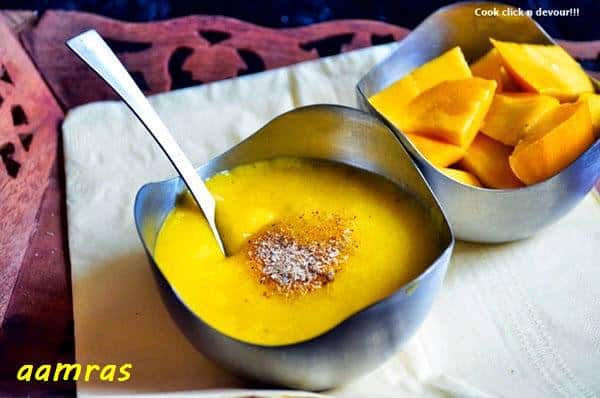 7. Mango jam: Homemade easy mango jam with 3 ingredients and no preservatives. Serves best with toast, paratha, waffles and pancakes.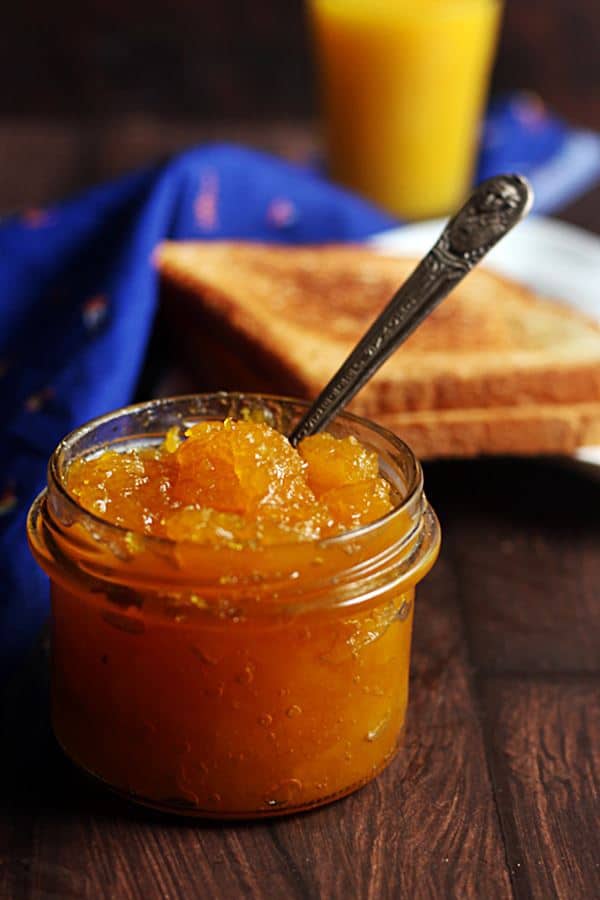 Baking recipes with mangoes:
1. Mango cake: Quick and easy to make mango cake that is vegan. Soft and moist cake that is a must try during mango season.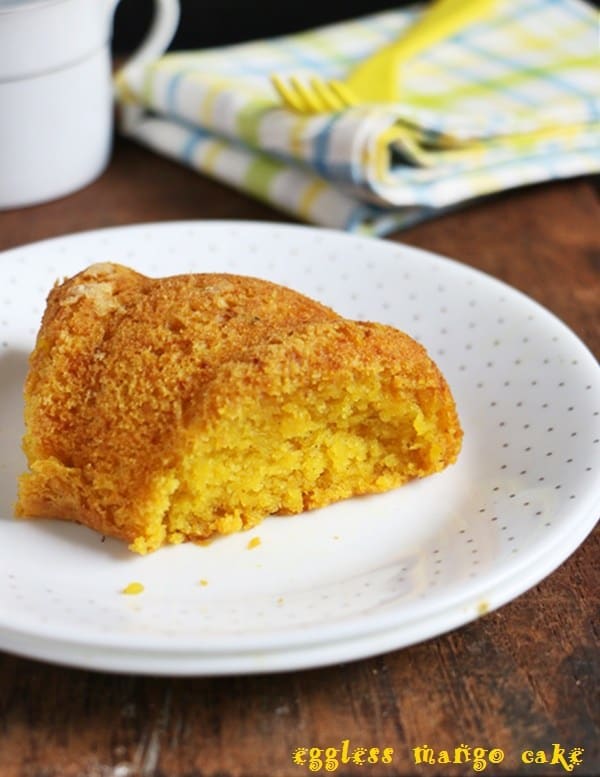 2. Mango rava cake: Again a super easy vegan one pot cake with semolina as main ingredient. Very soft moist and delicious cake.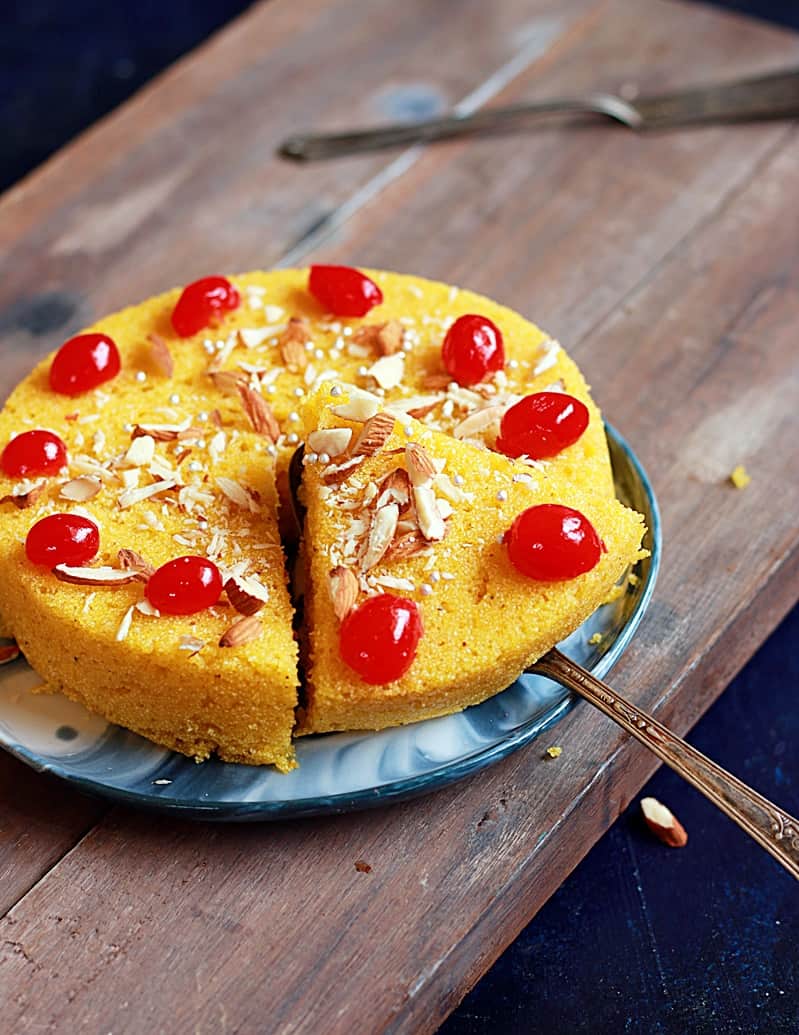 3. Mango muffins: A delicious pound cake like muffin with fresh mango puree and condensed milk. These muffins are so rich and tasty and a must try.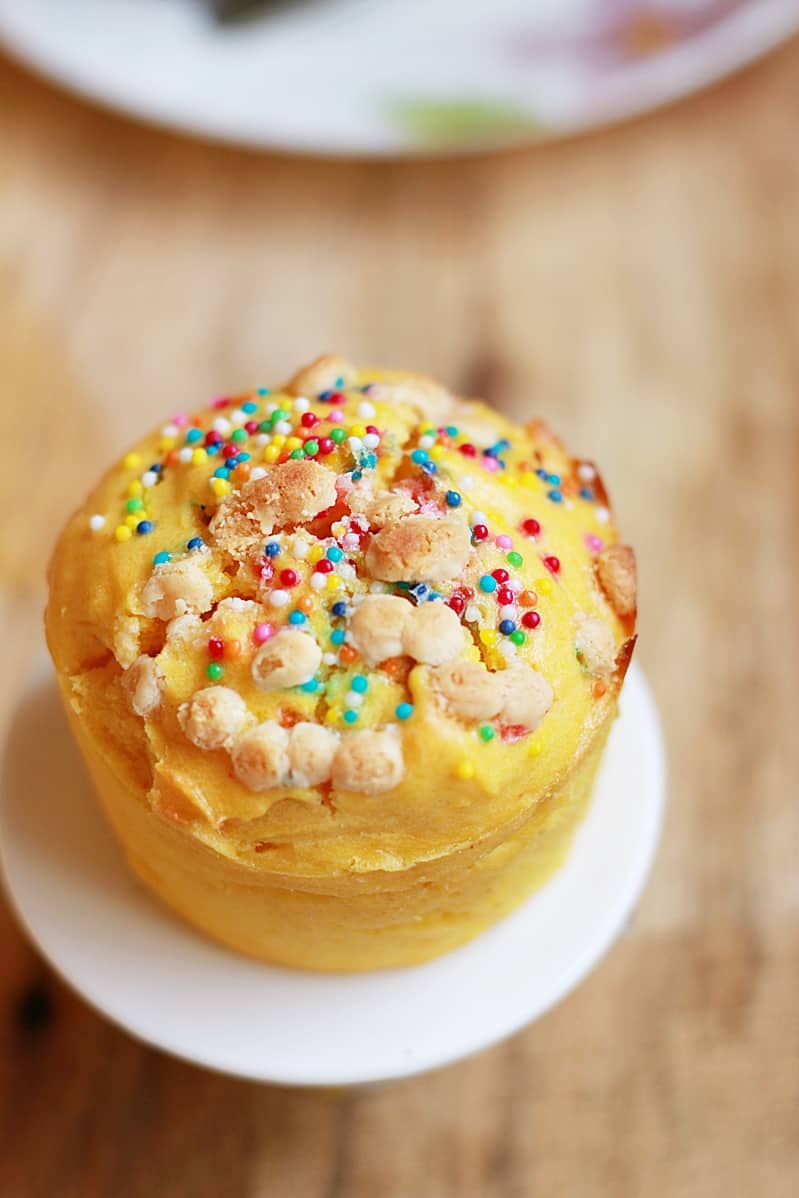 4. Mango cream cookies: Very easy to make elegant looking cookies sandwiched with mango cream. So fancy yet easy recipe to impress kids.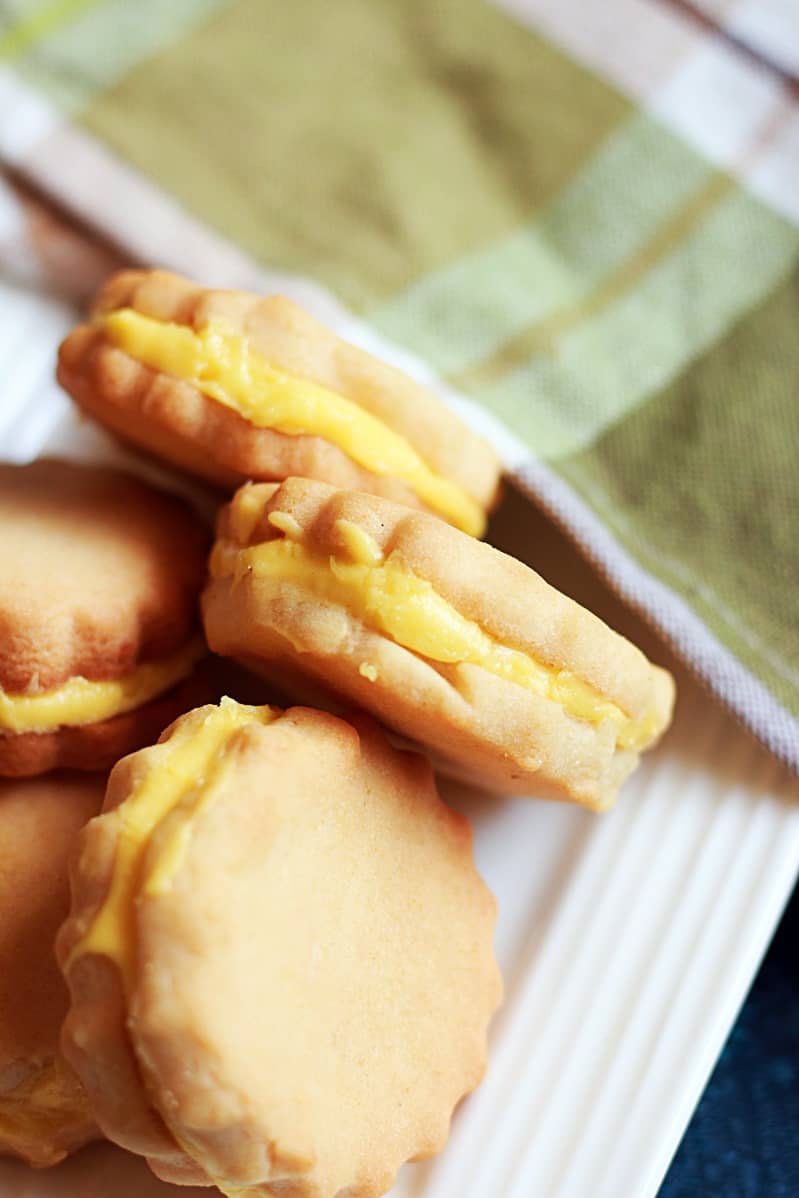 5. Mango paan muffins: A wonderful flavor combination and elegant muffin is this mango paan muffins made with fresh betal leaves and mangoes.
Mango drinks and coolants recipes:
1. Homemade mango juice: An easy recipe of mango juice to try at home. This juice is very similar to favorite bottled mango juice without preservatives and chemicals.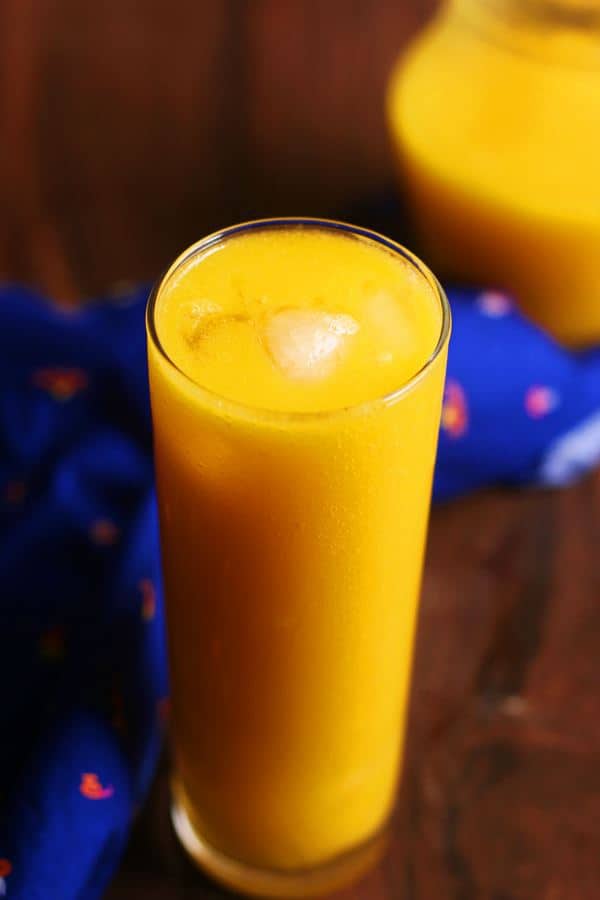 2. Classic mango milkshake: All time favorite thick and hearty mango shake with milk, sugar and homemade mango ice cream. Best way to beat the heat.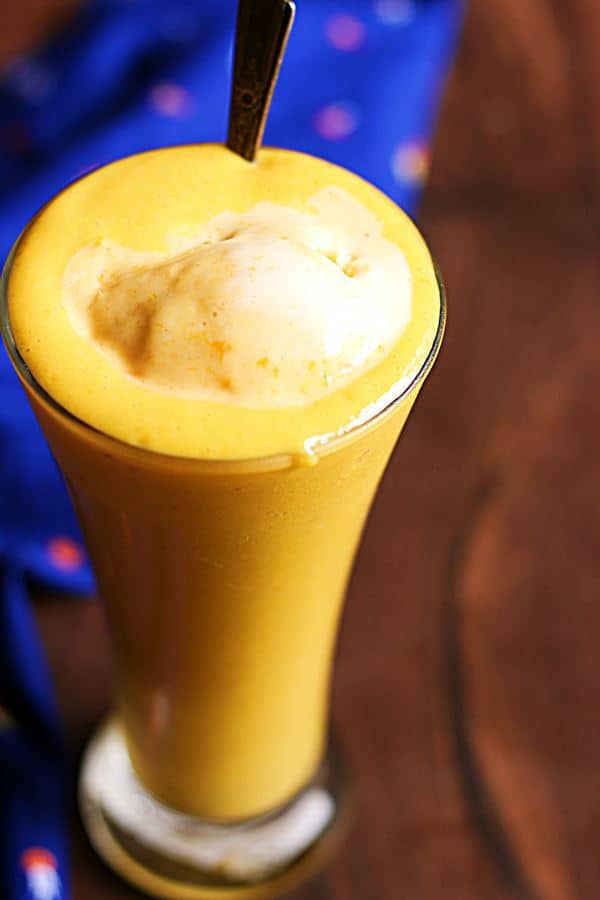 3. Mango almond milkshake: Yet another variation to mango milkshake is this healthy and tasty mango almond milkshake. You can use pistachios also in this recipe.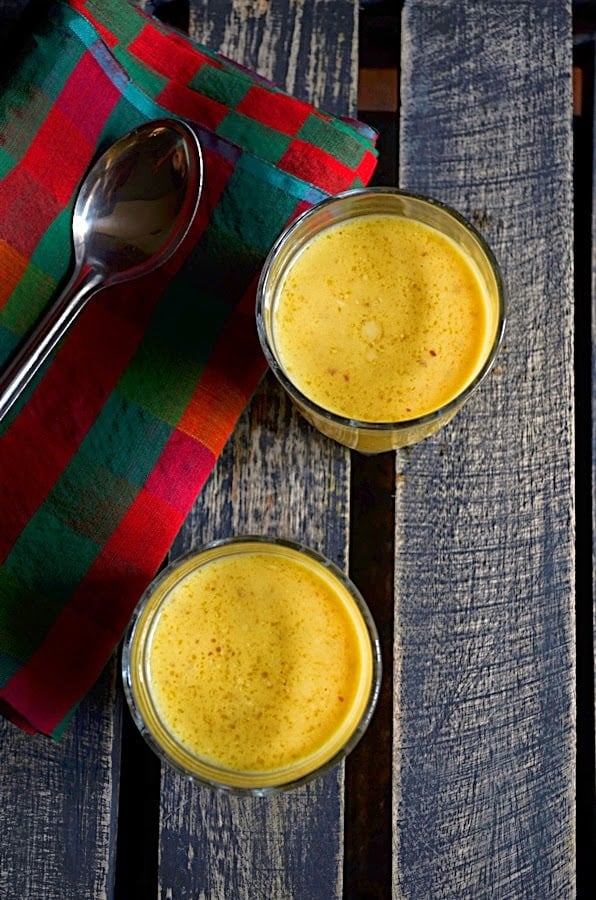 4. Mango smoothie: Vegan breakfast smoothie with tropical twist. Healthy smoothie with mangoes and coconut milk.
5. Mango lassi: Mango lassi is a classic Indian summer drink popular all over the world. There are so many variations with lassi and mango lassi is a favorite among many.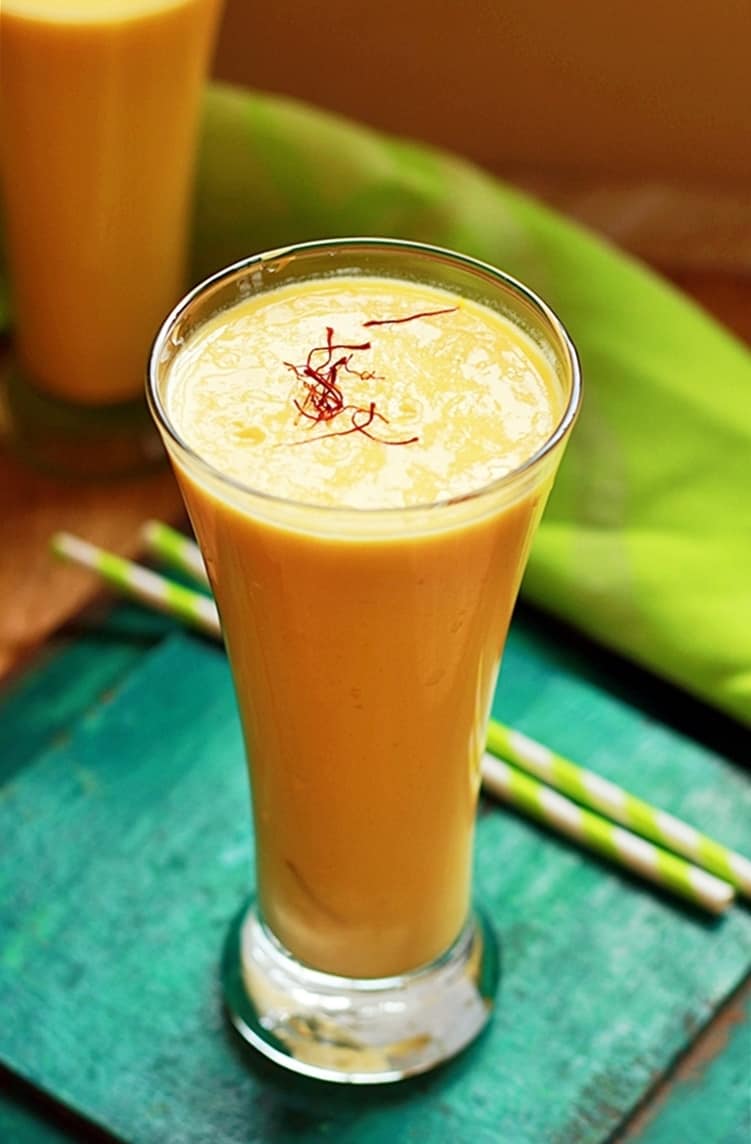 6. Mango mojito: A kid friendly delicious and so refreshing mango mojito drink minus the alcohol. This mojito mock tail will be wonderful welcome drink in a part.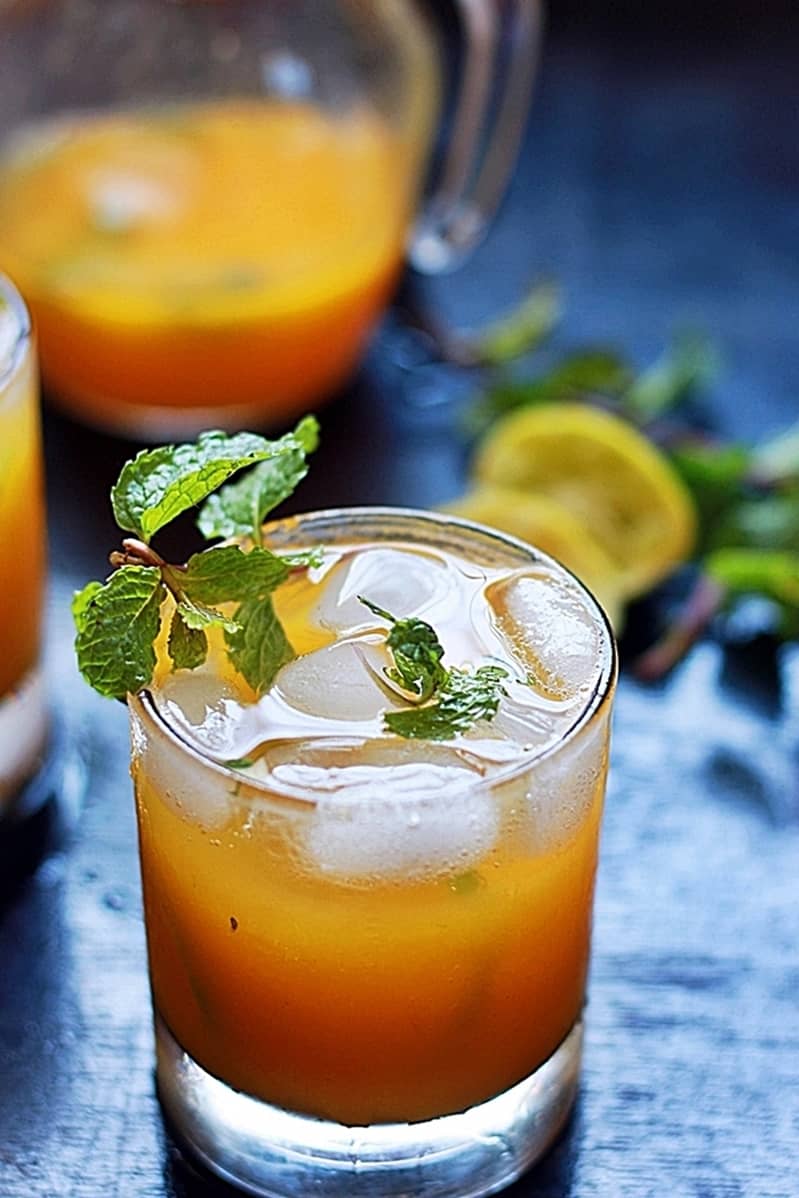 7. Mango margarita: Again a virgin version of classic margarita with dfresh mango juice.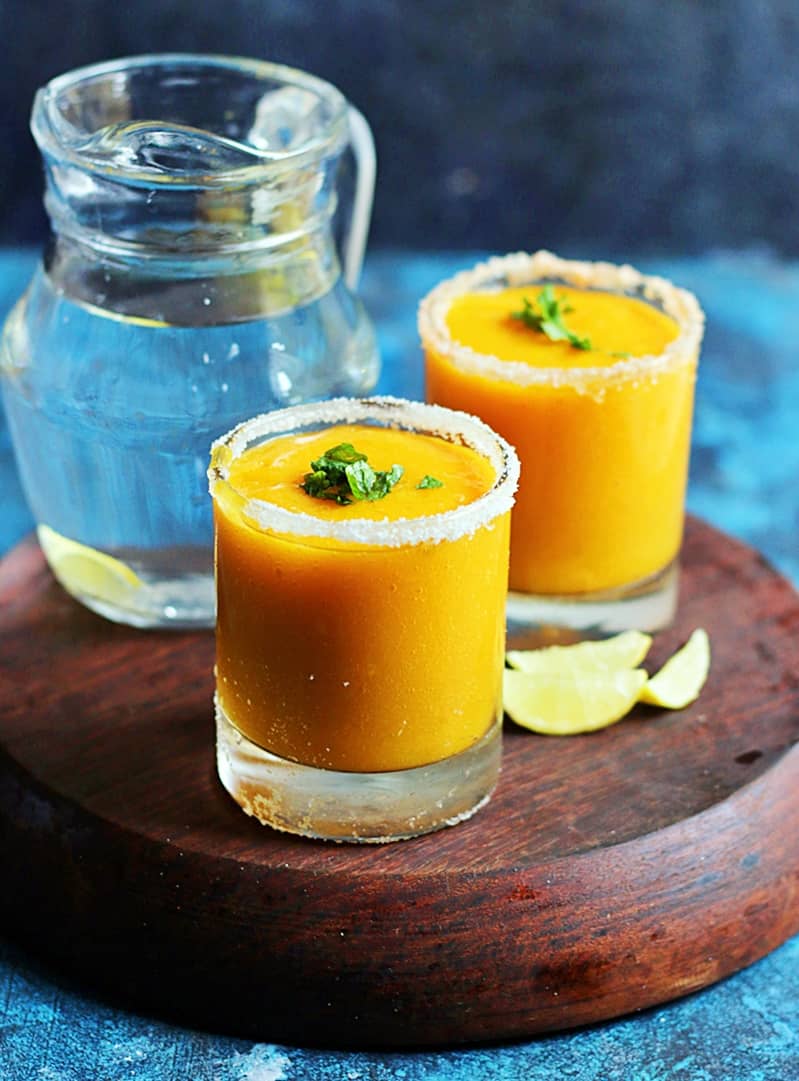 8. Mango jelly: Mango jelly with coconut is a popular Thai recipe that you can make with few easy ingredients. This coconut mango jelly is vegan and made with agar agar. A wonderful dish to serve in a party.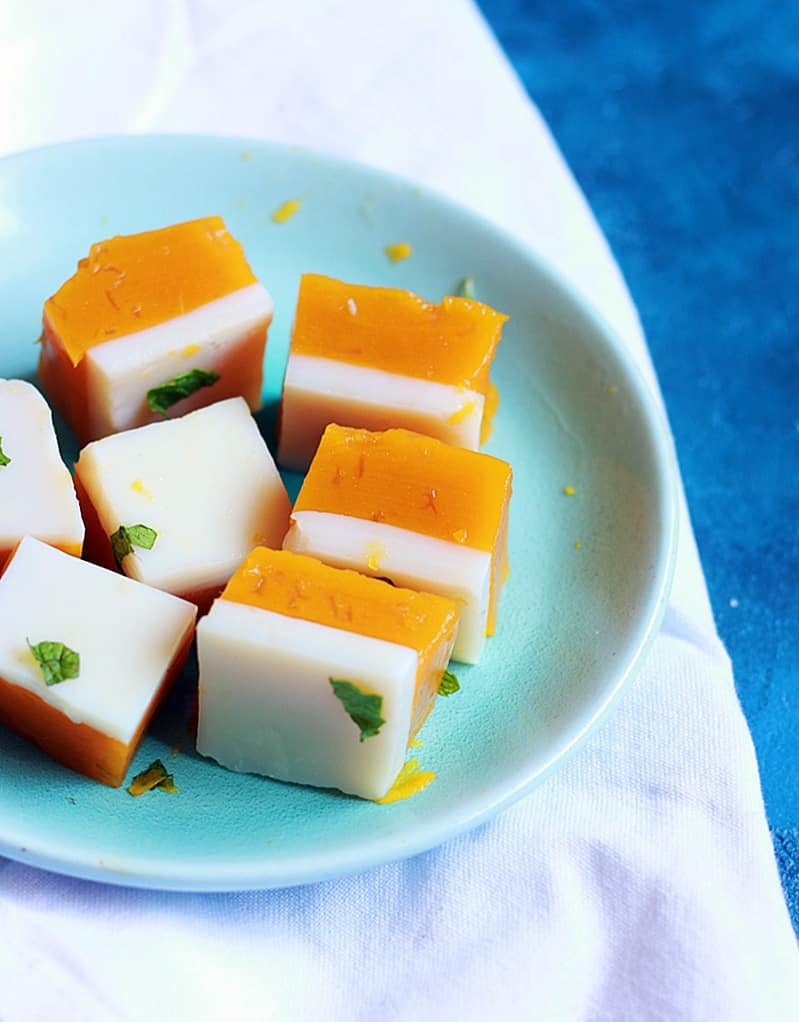 9. mango sorbet: Quick and easy mango sorbet made without an ice cream maker. Quick, simple vegan mango sorbet.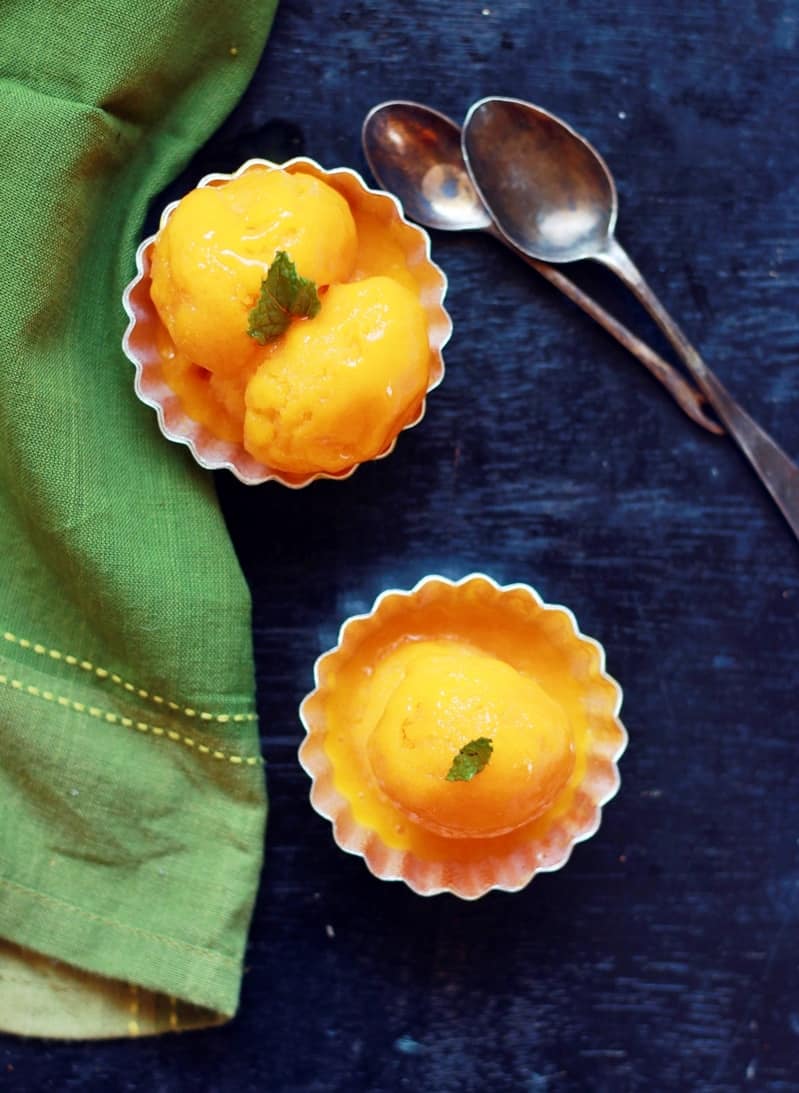 Raw mango recipes:
1. Aam panna: A popular north Indian drink prepared by cooking raw mangoes. This recipe is for how to make aam panna concentrate that you can store and make aam panna as needed.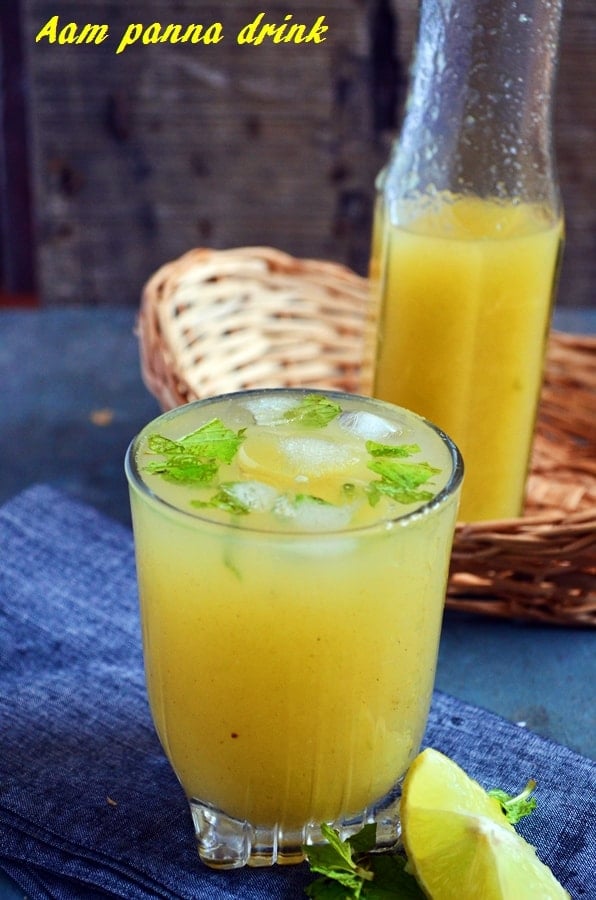 2. Mango dal: Classic Indian dal recipe made with raw mangoes. Tastes so flavorful and tangy and best served rice.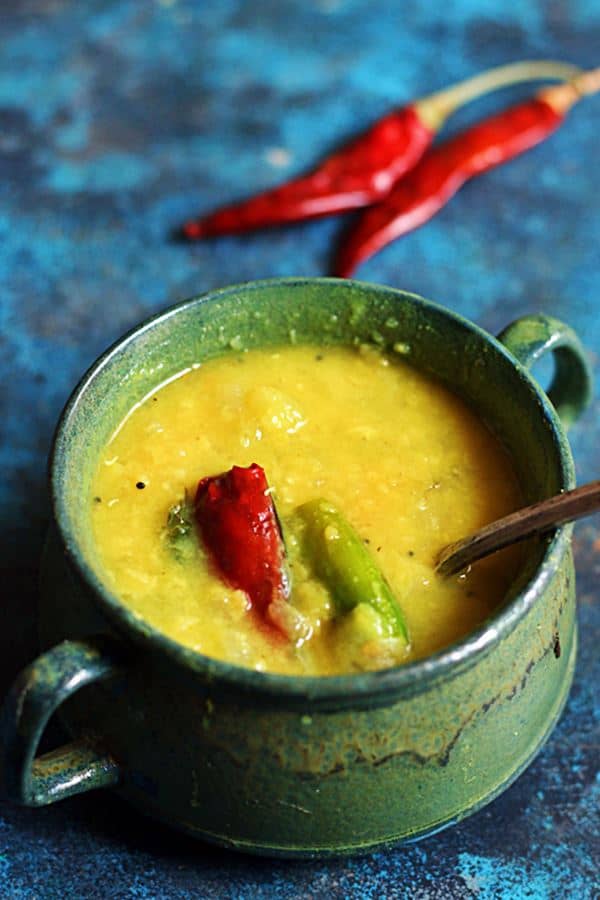 3. Mango chutney: South Indian chutney with raw mangoes and coconut. Tastes delicious with idli, dosa and rice.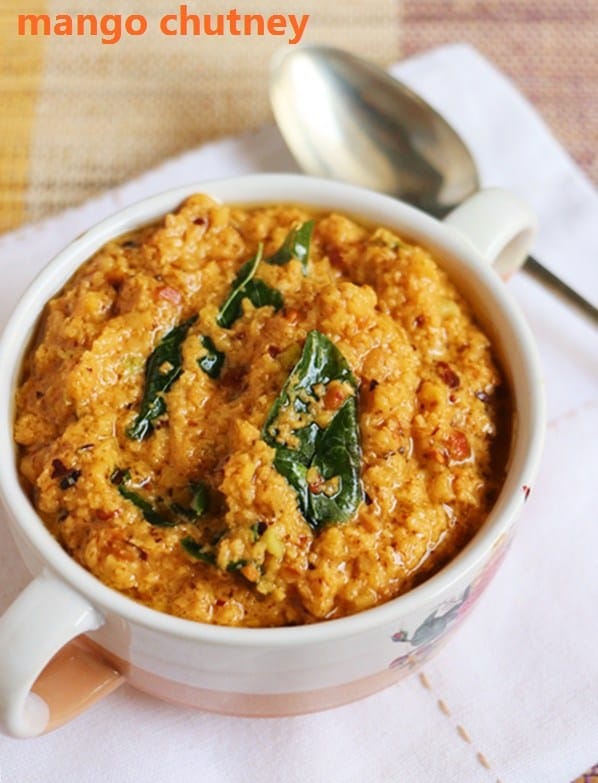 There are many more many mango recipes that I shall share as and when I make.
Did you like the recipe collection above?Which recipe would you try first, do let me know in the comments with a star rating. Also I would love to see your creation. Do share a pic with tag @cookclickndevou on Instagram and Facebook. You can follow me on Pinterest for more easy recipes.