Last updated on December 14th, 2017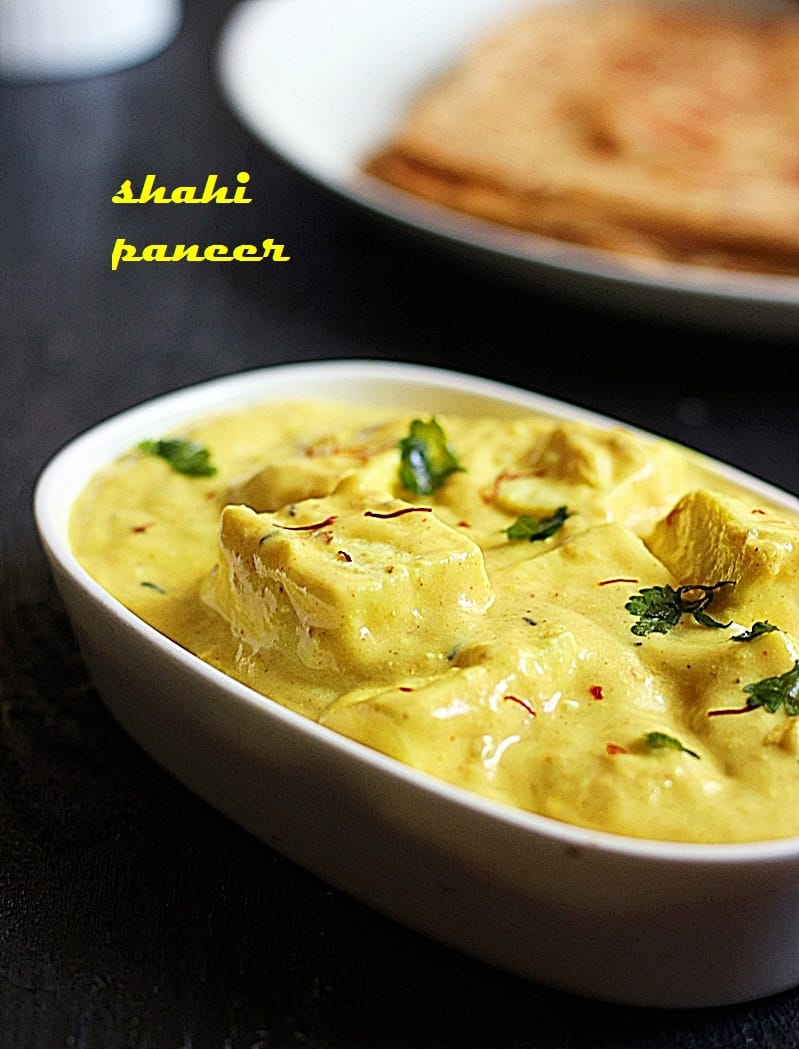 Shahi paneer recipe with step by step photos. Shahi paneer recipe is one of the popular restaurant style paneer recipe. It is served with naan or roti. Shahi means royal. Shahi paneer is a very gently spiced royal side dish dish with nuts and saffron. Few other royal side dish recipes shared on the blog are navratan korma, shahi paneer korma
Shahi paneer is  very popular side dish from mughlai cuisine.This paneer recipe is a very rich and gently spiced. The base of shahi paneer is blanched onions, almonds and thick curd. The shahi paneer gravy also contains cashews for richness. We can make shahi paneer without cream and cashews. But for restaurant style shahi paneer cream and cashews should be used.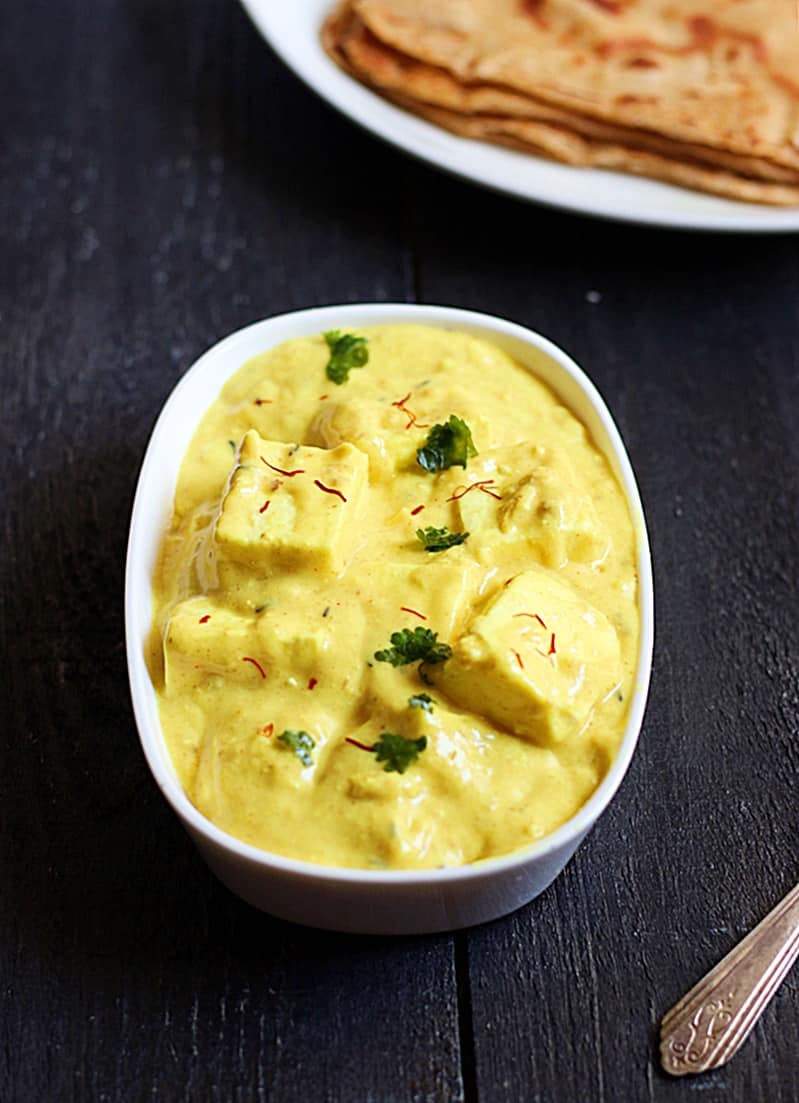 To make shahi paneer recipe use fresh and thick curd. The curd or yogurt should be smooth to avoid curdling. Also I have not added tomatoes to the shahi paneer gravy as yogurt is used. You can use tomato puree instead of yogurt. It will become Punjabi style recipe. In authentic shahi paneer recipe tomato is not used.
The shahi paneer gravy can be used as base for making shahi bhindi, shahi gobi too. The shahi paneer sauce is a very rich mix of onions, badam and cashews. I have used spice powders like turmeric powder and chili powder very less to maintain the light color.
Serve shahi paneer with jeera rice, naan, kulcha, roti or plain paratha too. If you are looking for more paneer recipes do check palak paneer, paneer lalabdar, paneer butter masala, chole paneer recipes
Shahi paneer recipe card below:
Step by step shahi paneer recipe
For making gravy sauce
Bring 3 cups water to a rolling boil. Add cubed onions, almonds and cashews.Cook in medium flame for 5 minutes. Let the onions and nuts remain in hot water for 5 more minutes.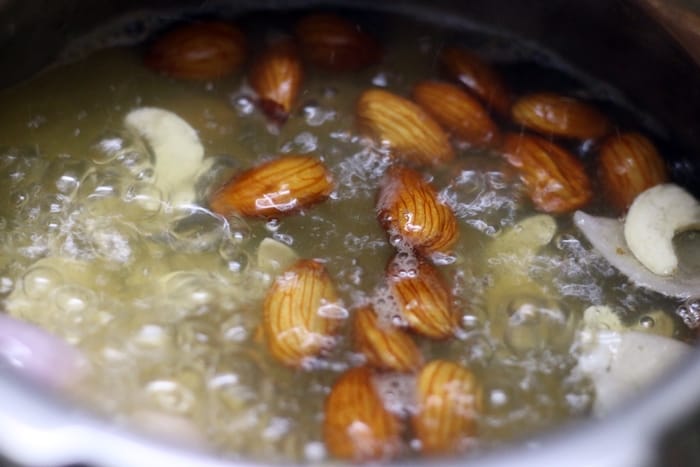 Drain and grind to a smooth paste
To make the 
Heat 1 tablespoon butter in a pan.
Add the whole spices and saute for a minute.

Add the onion gravy and saute well.
Add the whisked curd and mix well. Cook in low flame for 5 minutes.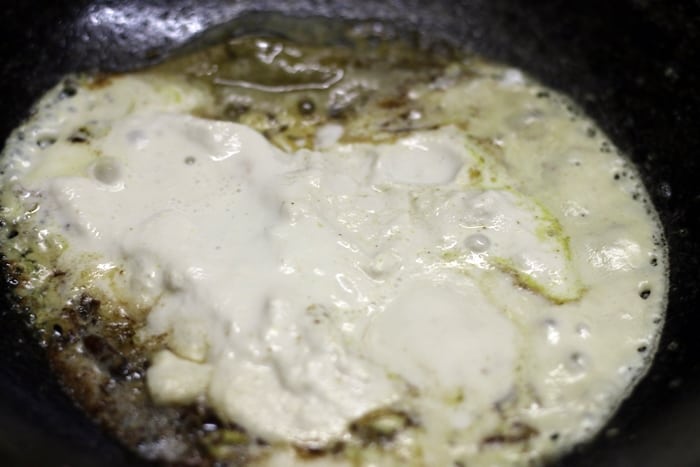 Add turmeric powder, chili powder and mix well.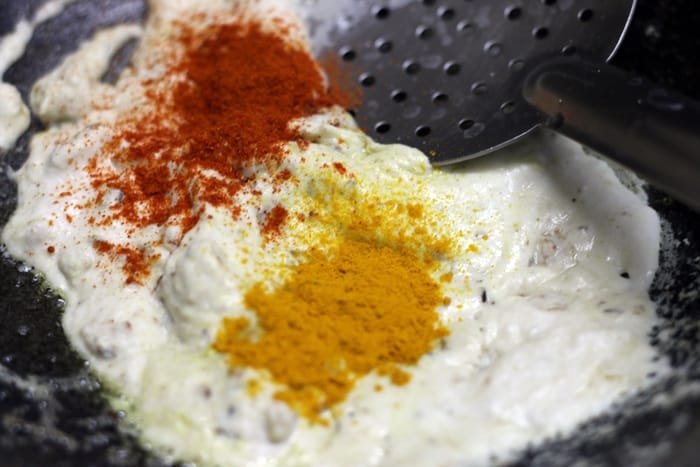 Add 1 1/2 cups water and season with salt. Mix well and let the gravy thicken to required consistency.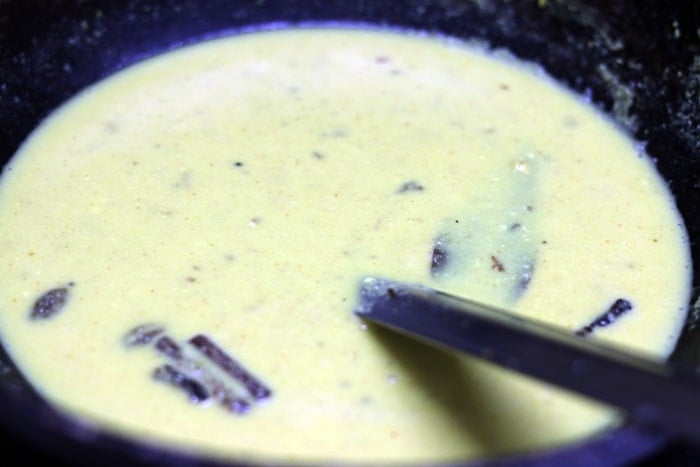 Add saffron, fresh cream and mix well.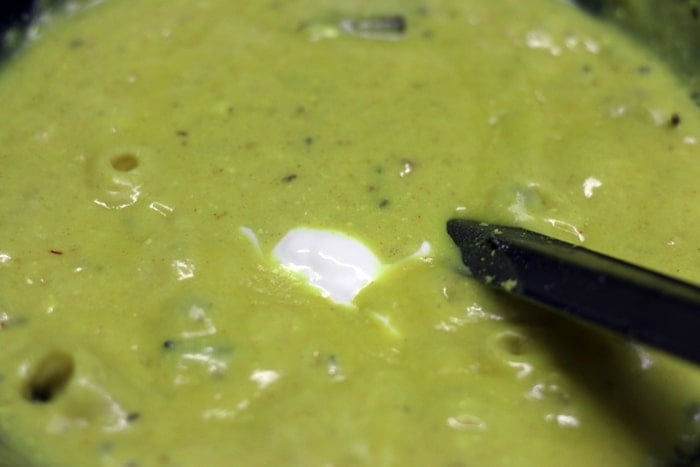 Add paneer cubes and simmer for 3-4 minutes.

Add cilantro leaves, mix well and serve with roti/ naan.