Summer drinks recipes collection. Collection of over 50 Indian summer drinks recipes with step by step photos and videos. Take your pick from a variety of summer drinks ranging from lemonade to milkshakes to sharbats. I have also included some traditional Indian drinks that are very healthy.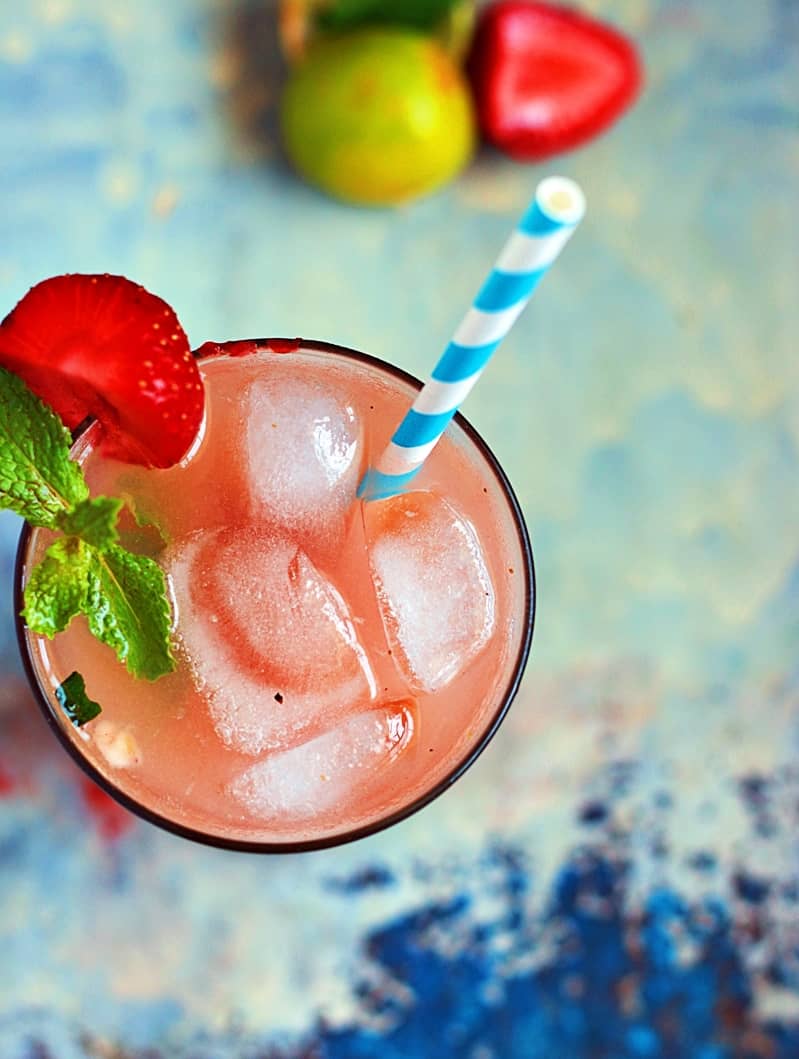 As you all know India experiences one of the harsh summer every year. During summer temperature in some Indian cities go as high as 50 degrees Celsius. Keeping ourselves hydrated is extremely important during summers. While drinking water is the best way to hydrate the body yet there are also some delicious and healthy Indian summer drinks that you can keep sipping as well.
In India we get a whole range of natural summer drinks. In south India the best summer drink is undoubtedly the tender coconut water. It is literally available in the corners of every street and it is the healthiest drink we should consume throughout the year in fact.
Here in this post I am sharing a collection 50 best summer drinks so that you can easily take your pick. This summer let us refrain from cola and other bottled drinks and instead sip on these clean and healthy summer coolers. In all these recipes you can sugar or jaggery or honey as sweetener. Click on the recipe name or picture for detailed recipe with video and pics.
Summer drinks recipes collection.
Fresh juice and mock tails.
Mint lemonade: lemonade is one of the best and inexpensive drink to beat the heat. Lemonade is also known as shikvanji, nimbu pani in India and there are so many ways to prepare it. This healthy lemonade is prepared with lemon juice, mint and cane sugar.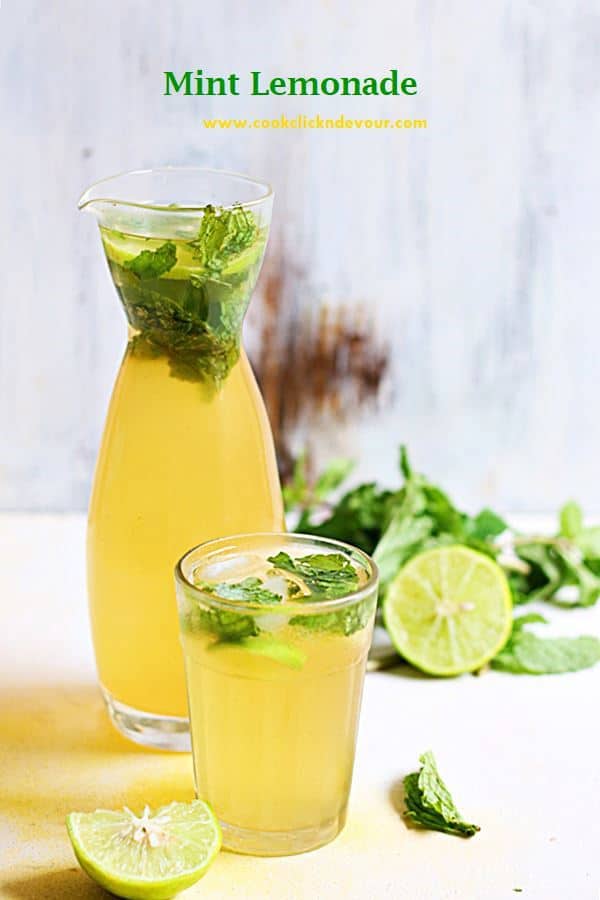 Cherry lemonade: A delicious and refreshing variation to classic lemonade with fresh cherries
Strawberry lemonade: When fresh strawberries are in season this is a must try summer drink.
Pomegranate lemonade: Pom pearls are one of the healthiest fruit that we should be eating.This lemonade is very delicious and refreshing with pom pearls in it.
Mango mojito: A wonderful summer cooler that you can make with season's best produce- ripe mangoes. This mango mojito is suitable even for kids as it is alcohol free.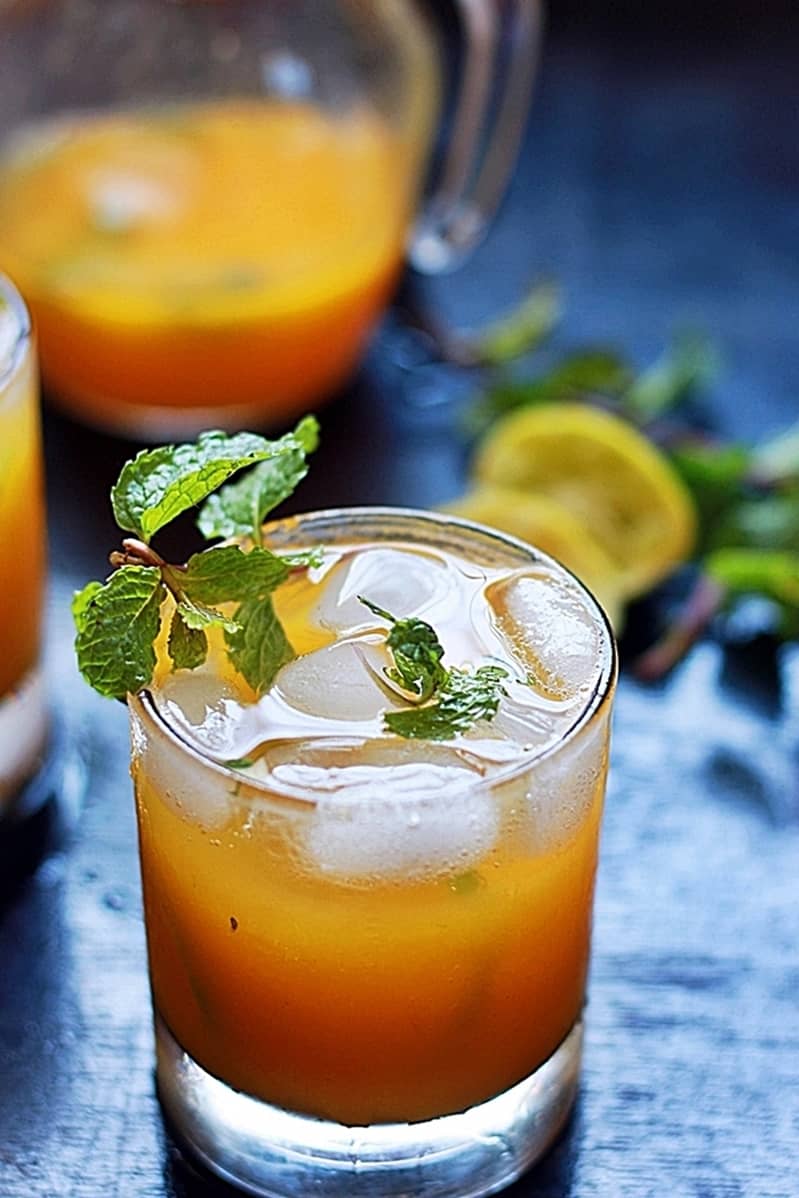 Pineapple mojito: Yet another variation to the classic mojito recipe with fresh pineapple juice and sparkling water.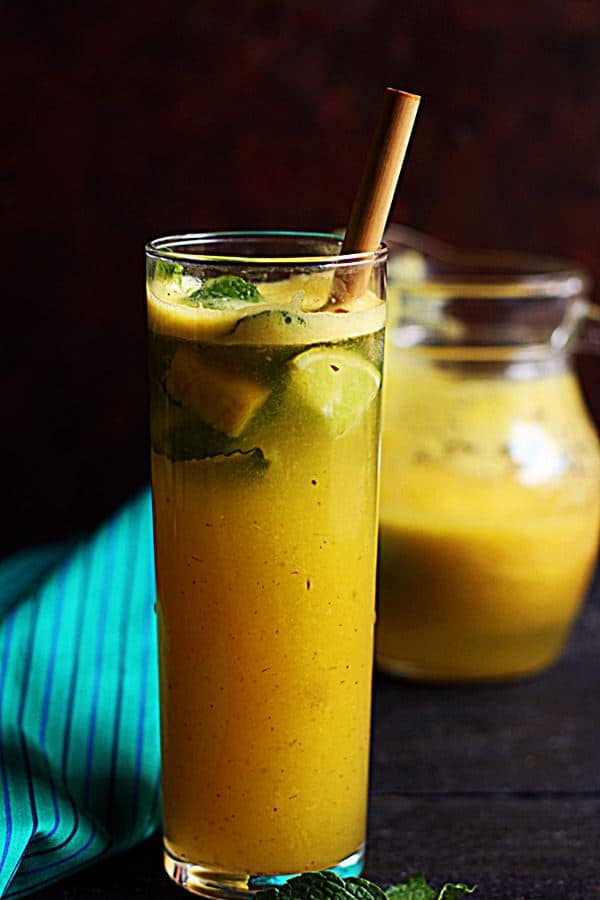 Fresh mango juice: When mangoes are in season you cannot miss making big pitchers full of mango juice, can you? Just use fully ripe sweet mangoes and go easy on the sweetener.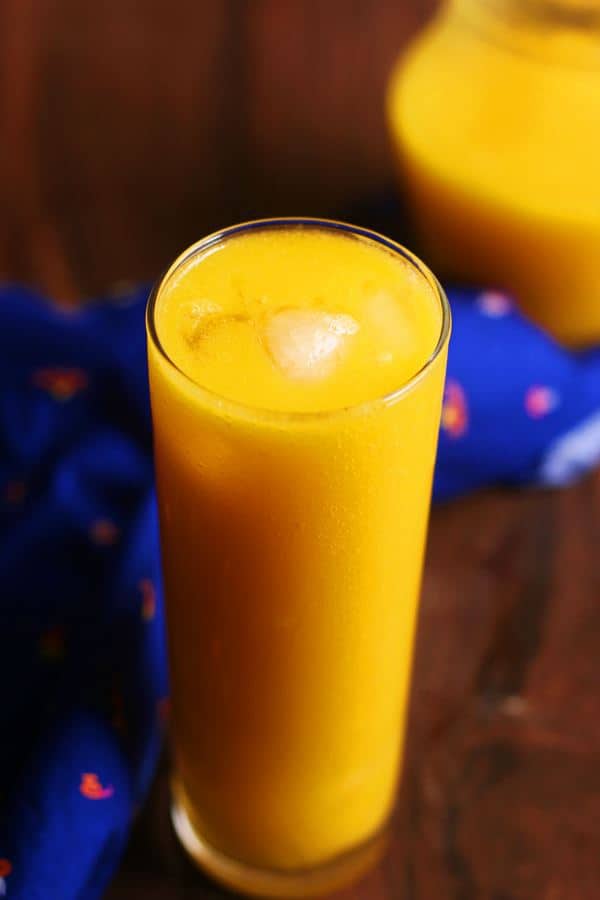 Fresh pineapple juice: Pineapple is another summer bounty and tropical favorite. Making fresh pineapple juice is especially easy and nothing like what you get in cartons.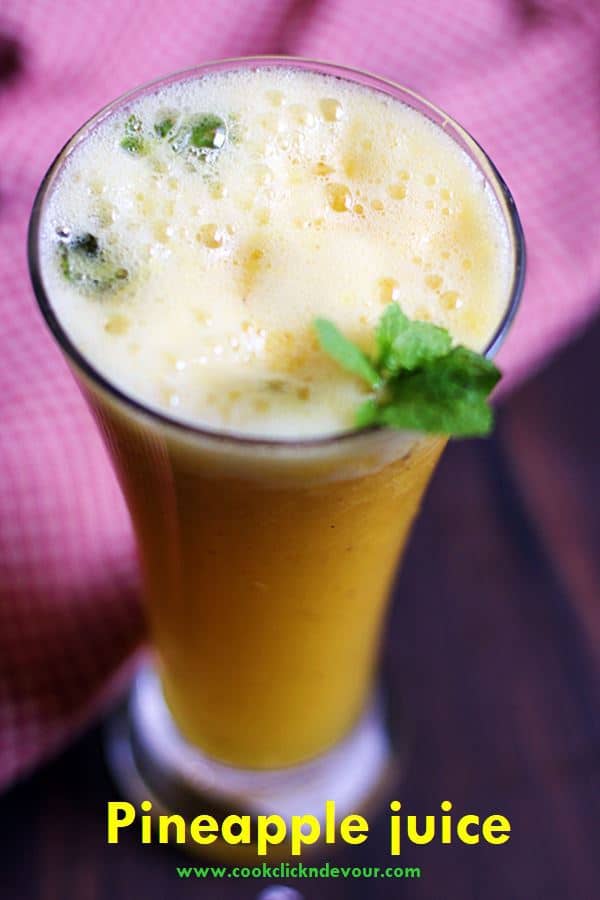 Carrot juice: One healthy and easy juice for summers.
Guava juice: a healthy and tasty juice made with pink guava with a dash of chili powder for that zing.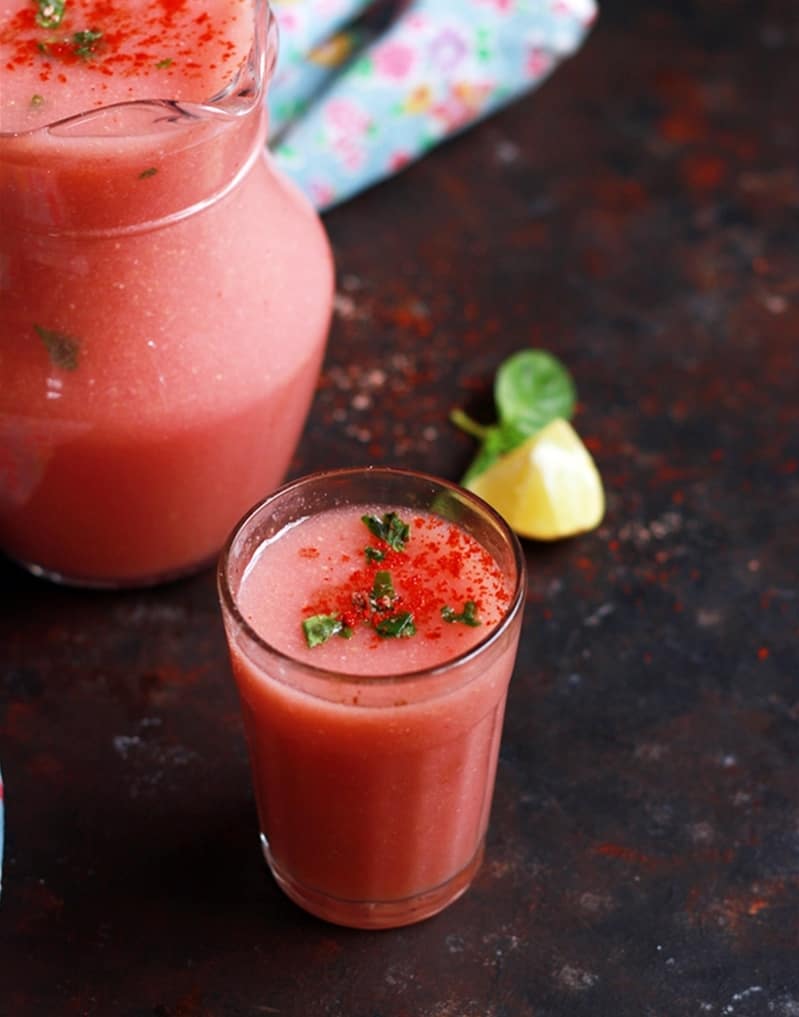 Watermelon juice: Summer is synonymous to watermelon for us and this water melon juice with a dash of lemon juice does wonders to use. Prepare a big pitcher and keep on sipping.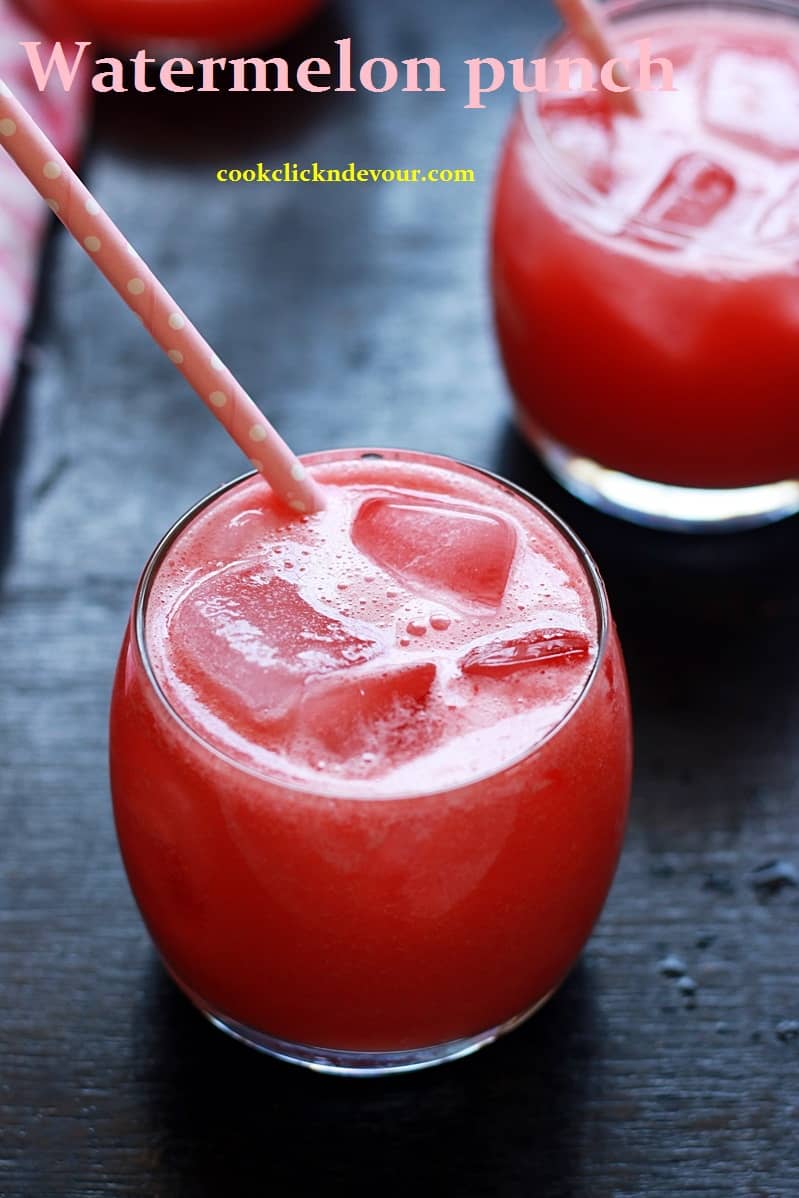 Strawberry mojito: Easy mojito with fresh strawberries.
mango margarita: Alcohol free variation for classic margarita with fresh mangoes.
Fruit punch: A wonderful healthy and tasty mix of various juices and herbs. Wonderful healthy and cooling one among summer drinks.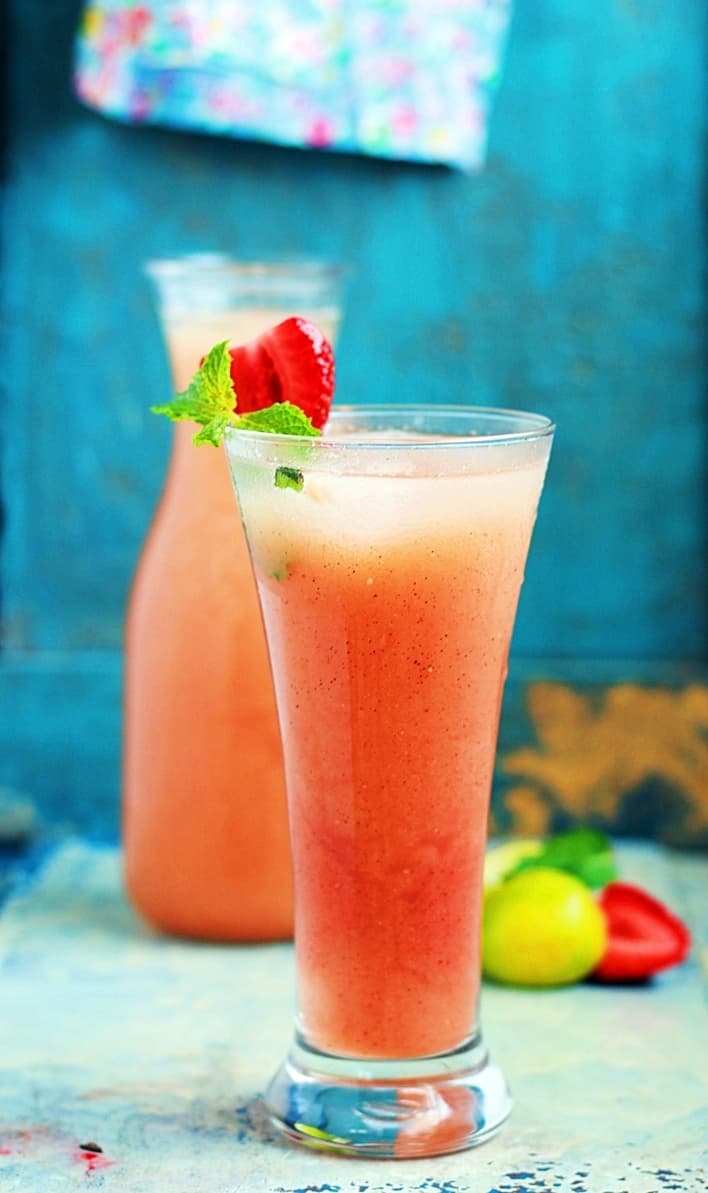 Milkshakes and smoothies:
Mango milkshake: Classic mango milkshake made with fresh mangoes, milk and ice cream.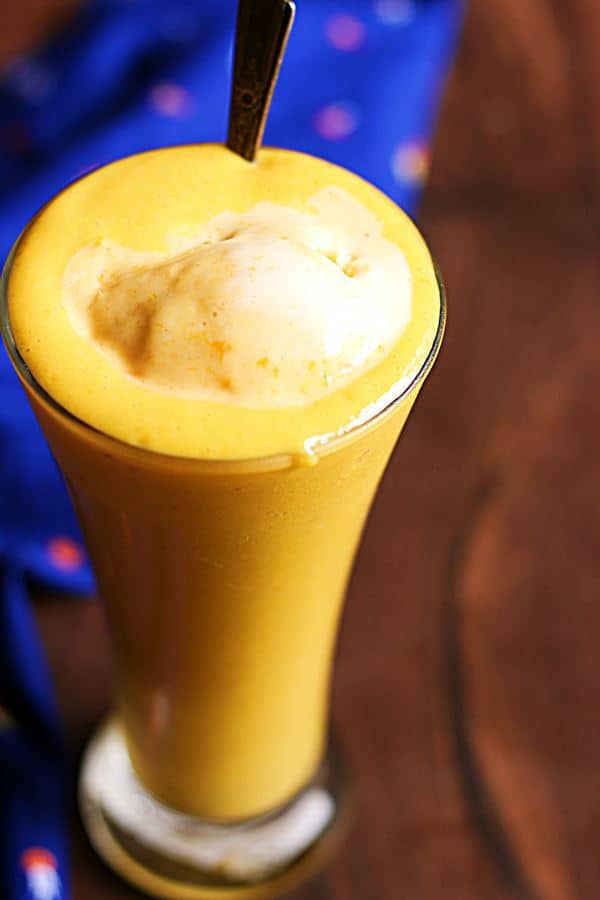 Vanilla milkshake: All time favorite classic vanilla milkshake with vanilla ice cream.
Mango almond milkshake: A twist to classic milkshake with almonds.
Strawberry banana smoothie: A healthy and tasty variation to regular strawberry smoothie with bananas.
Muskmelon milkshake: healthy milkshake with ripe muskmelon.
Strawberry milkshake: Delicious and hearty strawberry milkshake without ice cream.
Strawberry smoothie: Healthy and yummy smoothie made with fresh strawberries.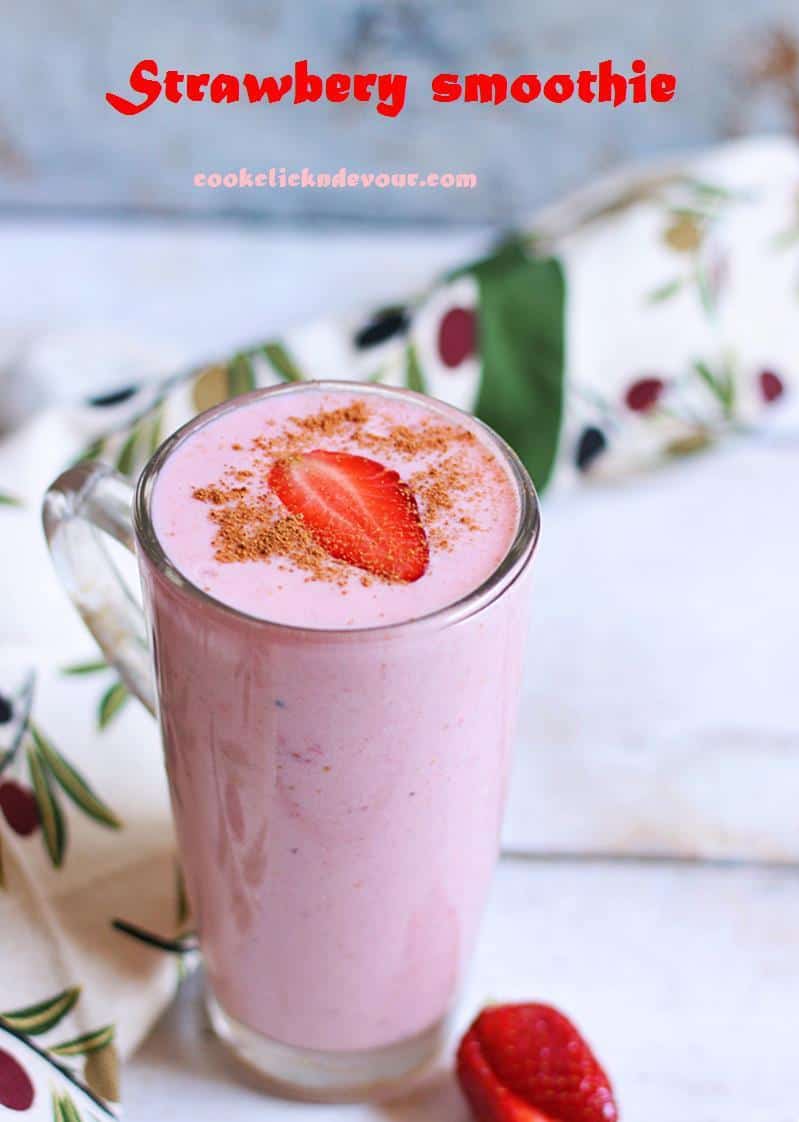 Pina colada: A tropical drink made with pineapple juice and coconut milk minus the alcohol.
Strawberry guava smoothie: Yet another variation with strawberry smoothie recipe.
Chocolate milkshake: Classic chocolate milkshake with ice cream
Strawberry apple smoothie : healthy and yummy smoothie with apples and strawberries.
Traditional Indian summer drinks recipes:
Aam panna: A classic Indian summer cooler prepared with raw and ripe mangoes.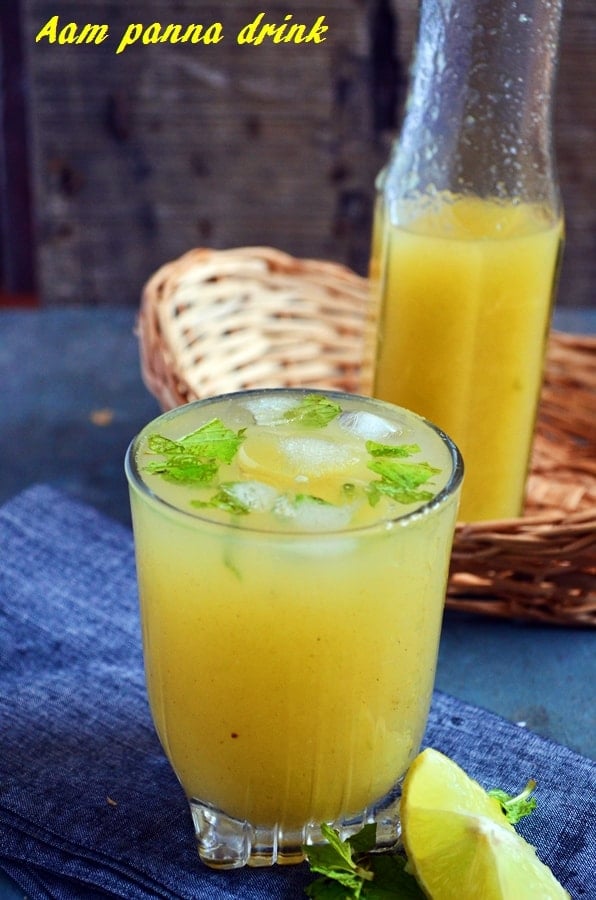 Thadai: Thandai means cooling and this drink lives up to its name. One of the yummiest and healthiest drink that I love very much and make often.
Mango lassi: A popular variant of classic lassi with fresh mangoes and it is loved even outside India.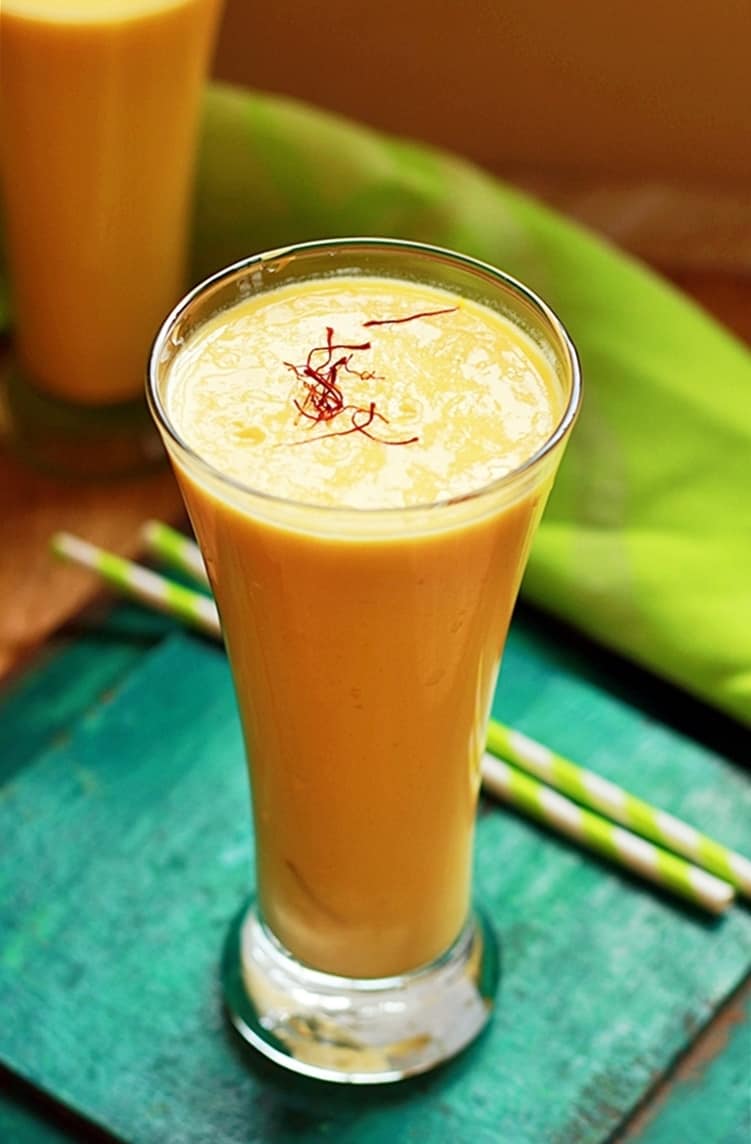 Jigarthanda: Quintessential summer cooler from Tamilnadu and a very delicious one too.
Rose milk; Childhood favorite for all of us and very simple one to make.
Panakam: Paanakam is a wonderful summer coolant from south India. A very easy drink with humble ingridents that multi folds in flavor and nutrition.
Kulukki sharbath: Indian style lemon shakeups with fresh ingredients.
Paan shots: A digestive cooler made with paan leaves and gulkand.
Gulkand lassi: Delicious twist to classic lassi with gulkand or rose preserve.
Rooh afza milkshake: Rooh afza is widely consumed summer cooler in India and making milkshake is just one of the many ways.
Strawberry lassi: Delicious and healthy drink with fresh strawberries.
Cucumber chaas: Healthy and tasty summer cooler with cucumber and yogurt.
Mango mastini: A special and hearty mango milkshake from Pune and a very yummy one at that.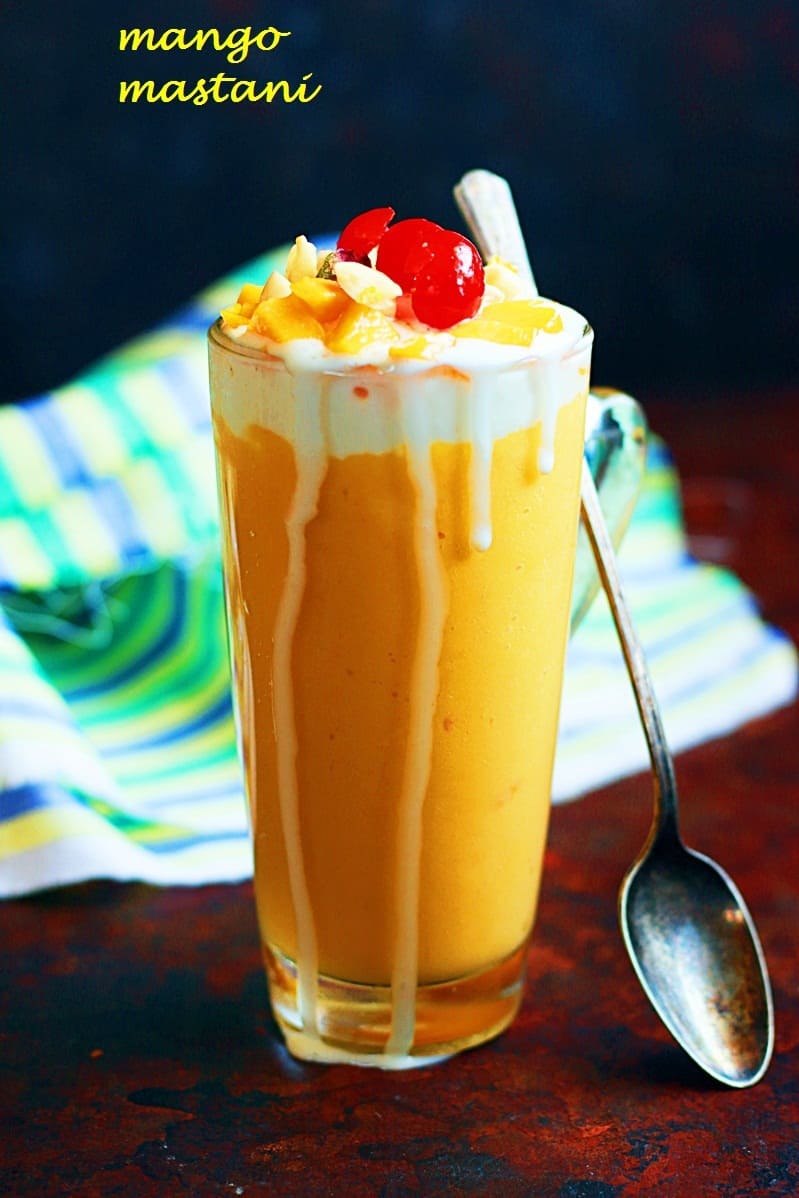 Did you like the recipe collection above?Which recipe would you try first, do let me know in the comments with a star rating. Also I would love to see your creation. Do share a pic with tag @cookclickndevou on Instagram and Facebook. You can follow me on Pinterest for more easy recipes.