Aloo recipes- Indian potato recipes collection. Potato is one of the most favorite root vegetable across the world. It is used in various ways in world cuisine. In Indian cuisine potato or aloo is used to make curry, biryani, masala and even desserts.
In this post you will find a collection of tasty aloo recipes or Indian potato recipes compiled in one place. Take your pick and enjoy.
Potato is a healthy root vegetable and very energy dense. It is rich in vitamin B6 and C. It pairs up perfectly with any ingredient and adds to the taste. Also it has high potassium content and also rich in anti oxidants.
Due to its high carbohydrate content it is an excellent addition in kid's diet. Anyone can enjoy potato in moderation especially when deep frying is involved.
Here I am sharing a collection of Indian potato recipes already shared on the blog. This aloo recipes list includes recipes ranging from potato snacks to potato curries to potato side dish to starters and more.
Please click on the recipe name for full recipe with video and step wise photos.
Aloo Recipes- North IndianPotato side dish recipes.
1. Dum Aloo– Restaurant style punjabi dum aloo recipe of slow cooking sauteed potatoes in rich and tangy punjabi gravy. Best side dish to serve with butter naan, jeera rice or poori.
2. Aloo mutter: Popular punjabi side dish with green peas and potato as main ingredients. This is a no onion garlic variation of aloo matar.
3. Aloo gobi: Classic Punjabi side dish made with cauliflower and potato. You can serve this dry curry with sambar and rasam rice also along with roti.
4. Aloo matar – This restaurant style Punjabi aloo matar is full on flavors and easy to make.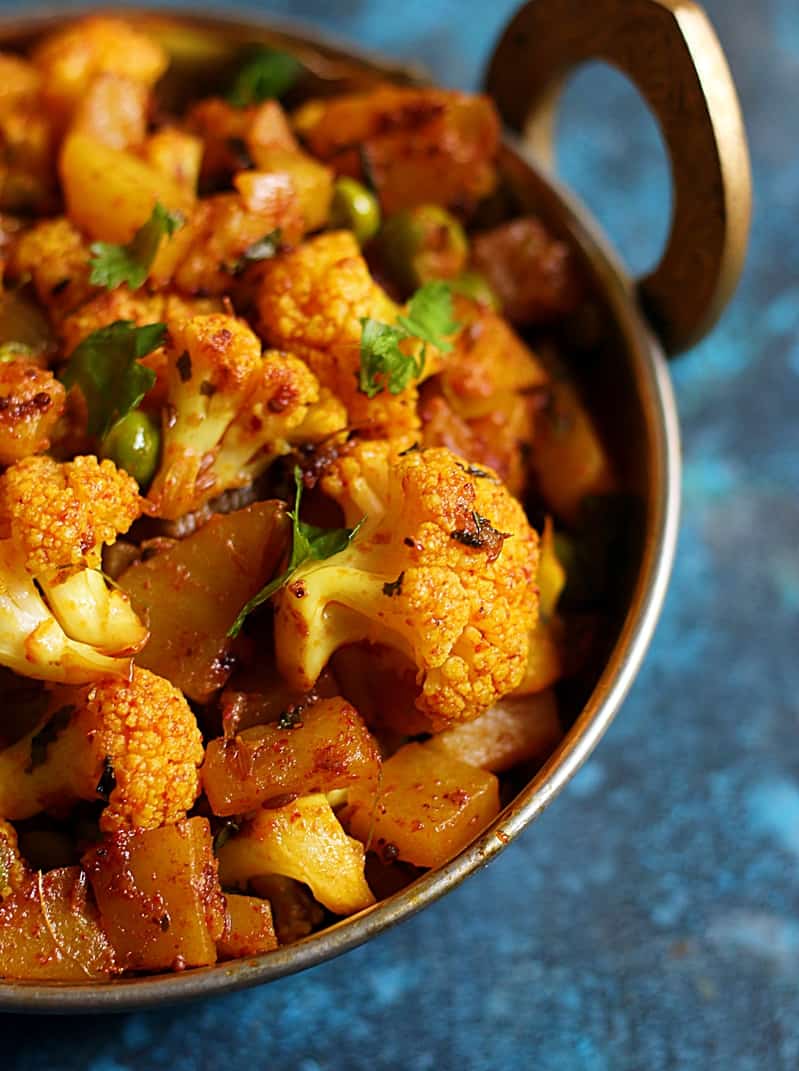 4. Gobi Aloo matar: A variation with aloo gobi is this aloo gobi matar. This delicious curry is again a dry one and can be served with roti, poori or pav too.
5. Jeera aloo : A very humble potato curry that you can make in flat 15 minutes. This one has a pronounced taste and flavor of cumin seeds. This curry goes very well with garlic rasam.
6. Aloo methi: A home style potato curry made with fresh methi leaves. Tastes best with rice and roti. Also check aloo methi pulao
7. Capsicum aloo: One more delicious dry potato curry made with colored bell peppers and potatoes. You can make this curry in 20 minutes and it goes very well with roti and bread. You can also use this curry to make frankie roll for kids.
8. Aloo jhol: easy recipe of thin aloo jhol with tomatoes. Best served with poori.
9. Paneer aloo: Delicious and rich semi dry curry with paneer and potatoes.
10. Aloo butter masala: Delicious Punjabi curry made in the line punjabi paneer butter masala.
11. Bombay potatoes_ quick, easy and yummy side dish with baby potatoes in 20 minutes.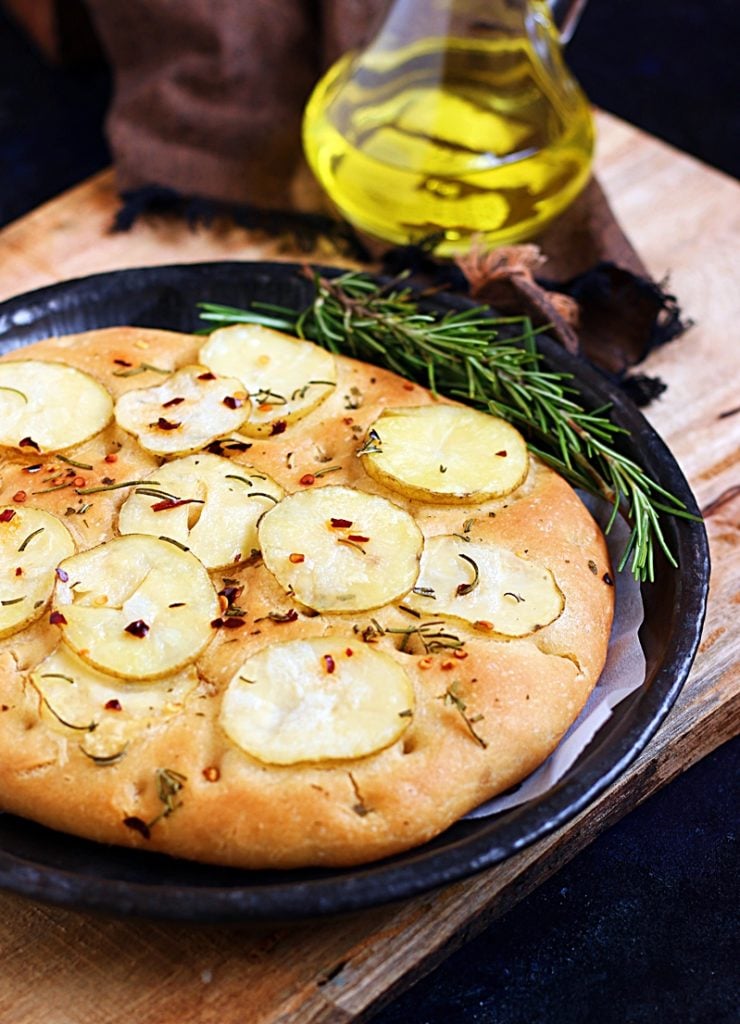 12. Tuk aloo: Double fried delicious sindhi aloo tuk.
13. Aloo raita: easy to make cooling aloo raita
South Indian Potato Recipes- Side dish for rice:
1. Potato fry: Classic south Indian potato fry made with minimum ingredients. All time favorite potato recipe with sambar or rasam. Similar recipe is potato podi curry with curry powder.
2. garlic potato fry: Yet another easy potato fry seasoned with garlic.
3. Small potato roast: Classic all time favorite potato roast made with small whole potatoes.
4. potato poriyal: Humble tambram style potato stir fry made with minimum seasoning. Best served with rice.
5. Poori masala: Best ever side dish for poori. Poori masala is the most popular and favorite breakfast in Tamil nadu.
6. Kadappa recipe: Thin gravy made with potato and moong lentils. Very good dish for idli and dosa.
7. Potato curry: Simple home style potato curry made with potatoes and onions.
Indian Potato Recipes-Potato Snacks Recipes, Starter Recipes:- Aloo Recipes
1. Aloo tikki: Delcious and easy to make recipe for aloo tikki without bread crumbs. Also check aloo pudina tikki
2. Aloo tikki burger: A tasty take on burger with aloo tikki stuffing.
3. Chili potatoes: Indo chinese starter recipe with potatoes. Also check honey chili potatoes.
4. Aloo chaat recipe: A popular chaat recipe from Delhi with potatoes
5. Vada pav: Popular street food from Mumbai. Delicious batata pav sandwich between soft pav and served with fried chilies.
6. Aloo 65: Crispy and tasty potato snack made in the lines of gobi 65, paneer 65.
7. Tandoori aloo: Marinated small potatoes grilled until crispy and golden on stove top.
8. Hara bhara kabab: Popular potato and spinach cutlet from north India. tastes best with tea.
9. Potato chips: Easy and fool proof recipe to make best potato chips at home.
10. Potato wafers: Easy recipe for making sun dried potato wafers that can be stored for long time and fried as needed.
11. Aloo kofta: Crispy and tasty potato patties with Indian spices. Similar snacks are sabudana kofta, paneer kofta corn kofta recipes.
12. Potato smileys: Easy eggless recipe to make potato smileys at home.
13. Potato croquettes: Mildly spiced and crispy potato croquettes. healthy snack for toddlers and kids.
14. Aloo mixture: Crispy, spicy and addictive potato mixture with various mix-ins.
15. Aloo bhujia: Easy recipe to make spicy and tangy haldiram style aloo bhujia. Also check cheese sev.
16. Potato murukku: Crispy, delicious and addictive murukku or chakli made with potatoes.
17. potato lollipop: Quick and easy potato snack in 10 minutes.
18. Veg cutlet: Mixed veg cutlet with potato base.
19. Stuffed capsicum: Delicious and easy capsicum with potato stuffing.
20. Potato wedges: Easy to make stove top potato wedges.
21. Potato fries– easy potato fries made on tava
Other Aloo Recipes(Breads, flat bread and rice recipes)- More Indian Potato Recipes
1. Aloo paratha: Most popular loved Indian flat bread, whole wheat paratha with delicious aloo stuffing. Similar recipes are gobi paratha, moolli paratha, paneer paratha, aloo paneer paratha recipes.
2. Potato poori: Deep fried whole wheat flat bread with boiled potatoes.
3. Rosemary potato focaccia: Classic focaccia bread with potato and rosemary toppings.
4. Potato pulao: flavorful one pot pulao with potatoes
5. Aloo dum biryani: Delicious and flavorful slow cooked biryani with potatoes
6. Potato sandwich: Easy to make sandwich with potato and peas filling. Also check aloo methi sandwich.
7. Aloo kulcha: Yummy and fluffy amritsari aloo kulcha recipe. Indian flat bread with potato stuffing. Simlar recipes are butter naan, dhaba naan recipes.