Milkshakes are hands down best drink ever. Agree with me? then you will love my collection of 12 best milkshake recipes seen here. Right from classic vanilla milkshake to mango milkshake to chocolate milkshake, there is a flavor for everyone. Which is your pick?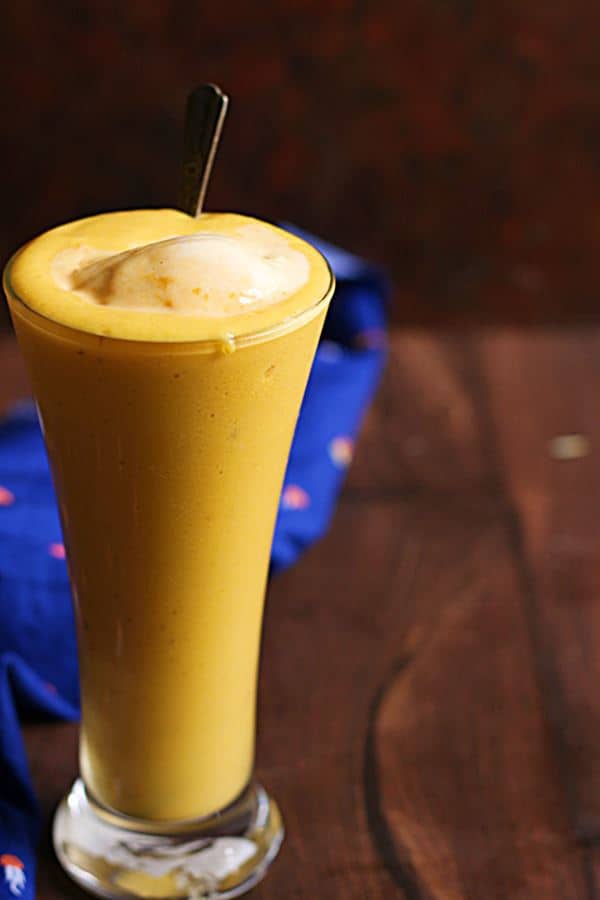 Milkshake Recipes For Summer
Come summer, I prepare milkshake literally every day. We like to indulge in mango milkshake with season's sweetest mangoes or banana milkshake that is hearty and healthy. For special occasions there is always chocolate milkshake 🙂
During summer I almost have a tub of homemade ice cream and milkshakes just taste better with a scoop or two of ice cream.
Which Milk Is Best For Milkshake Recipes?
Well I mostly make milkshakes with dairy milk or almond milk. I feel coconut milk pairs best with only few fruits like mango, pineapple or papaya. Almond milk pairs well with most of the fresh fruits and even dry fruits.
You can easily make milkshakes recipes with coconut milk, soy milk, almond milk and dairy milk. You can use skinny or low fat milk to reduce the calories a bit. If you want rich and creamy shakes use full fat milk only.
Which Sweetener Is Best For Milkshakes?
If you are using really sweet fruits and do not have a sweet tooth, you can easily avoid sugar in milkshake recipes. If you need to sweeten the shakes along with granulated white sugar few more healthy sweetener choices are
Honey
cane sugar
brown sugar
jaggery
coconut sugar
palm sugar
Ice Cream- To Use or Not?
Truly ice cream is a not a must in milkshake recipes. For homemade milkshakes with clean flavors fruit and milk are all you need. Anything apart from that including sugar is optional.
However, if you are making milkshake for parties or guests you can top the shake with a scoop or two of ice cream. Select ice cream flavor to compliment the flavor of your milkshake or you can safely stick to classic vanilla ice cream.
Top Tips To Make Best Milkshake Recipes
Use chilled milk and fruit to get thick shakes. You can add ice cubes while blending but that will thin down the milkshake.
Always serve milkshake as soon you make it. Do not store it for long time.
You can vary milk to fruit ratio as per your taste
Adding few drops of vanilla or cardamom or cinnamon powder will increase the flavor.
If you are serving mikshake with ice cream, reduce the quantity of sugar in the shake.
With all the tips and tricks, here is the list of 10 best milkshake recipes for you. You mighlt also like to check
Milkshake Recipes Collection
Mango Milkshake– Classic and delicious mango milkshake, signature summer drink of India. You might also like mango mastini, mango sago, mango custard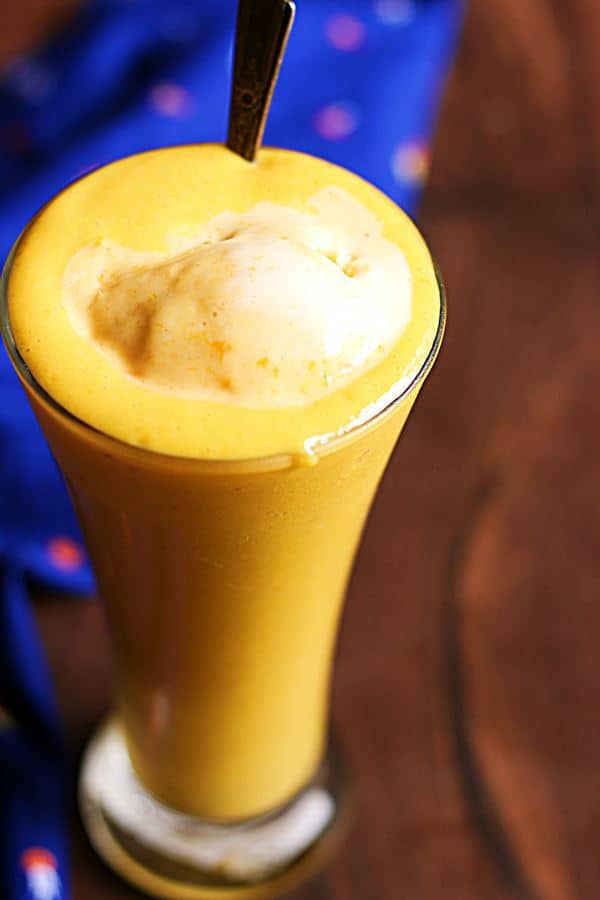 Mango Almond Milkshake– A delicious twist to mango milkshake with almonds. Tastes very rich and creamy.
Strawberry milkshake– During strawberry season nothing beats the taste of fresh homemade milkshake with strawberries. You can top the shake with homemade strawberry ice cream. For a lighter fair you can make strawberry milk.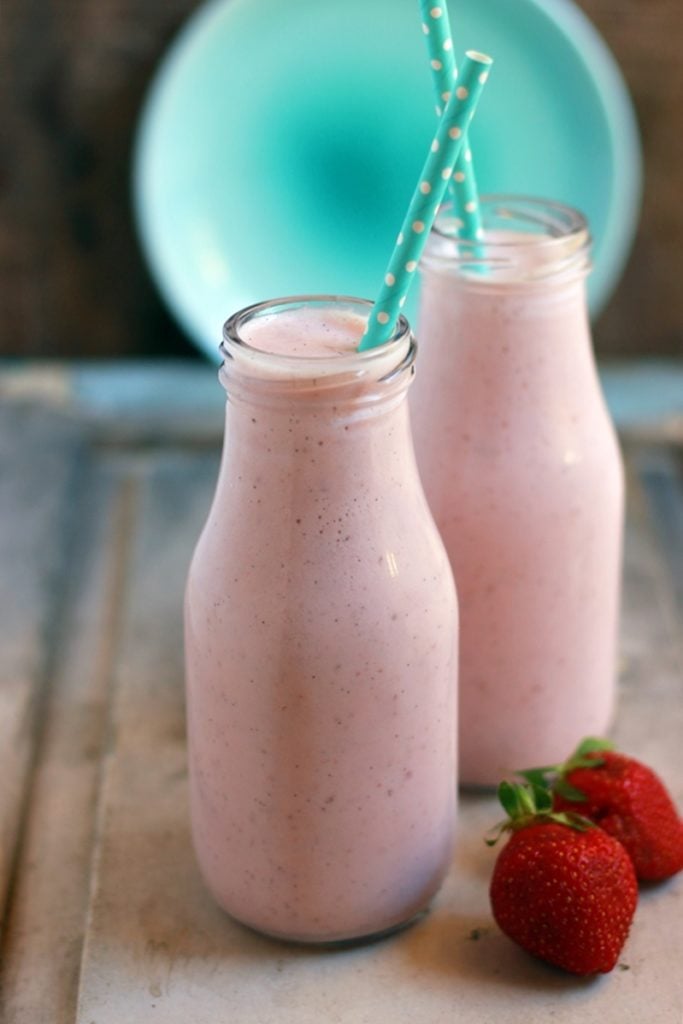 Vanilla Milkshake– Super east to make all time favorite vanilla shake with homemade vanilla ice cream topping.
Chocolate Milkshake– Easy recipe to make rich and indulgent chocolate shake at home. Also check chocobar, chocolate pannacotta recipes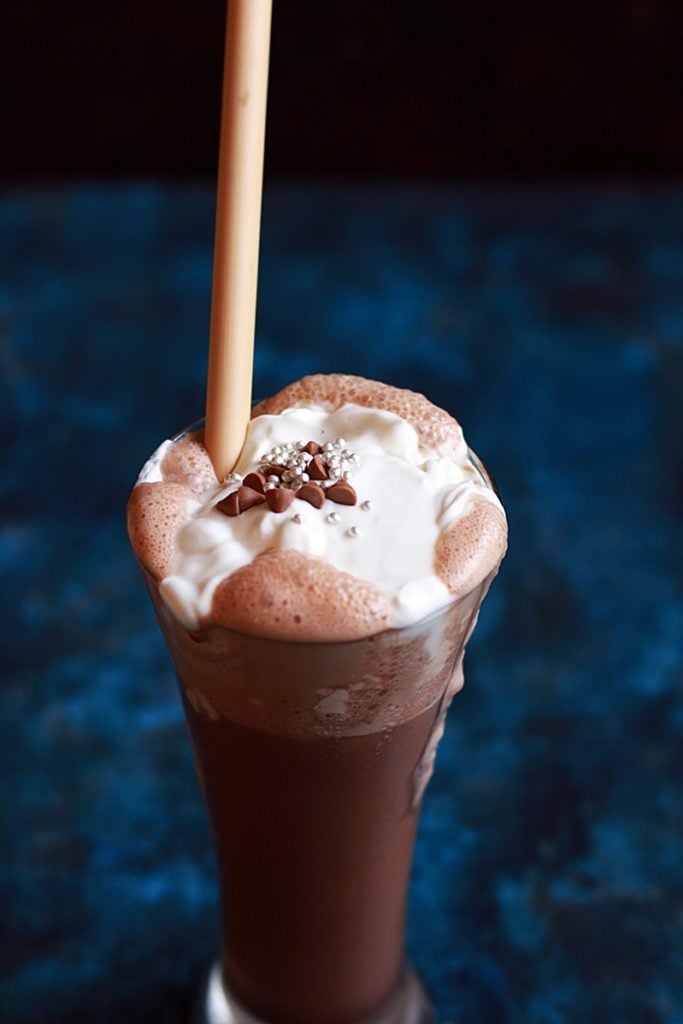 Apple Milkshake– A delicious milkshake with pleasing color. Healthy & filling.
Dry Fruits Milkshake– Healthy and delicious milkshake with all the goodness of dry fruits. Check out dry fruit ladoo, energy bar recipes.
Strawberry Almond Milkshake– Delicious flavor addition to strawberry milkshake with blanched almonds.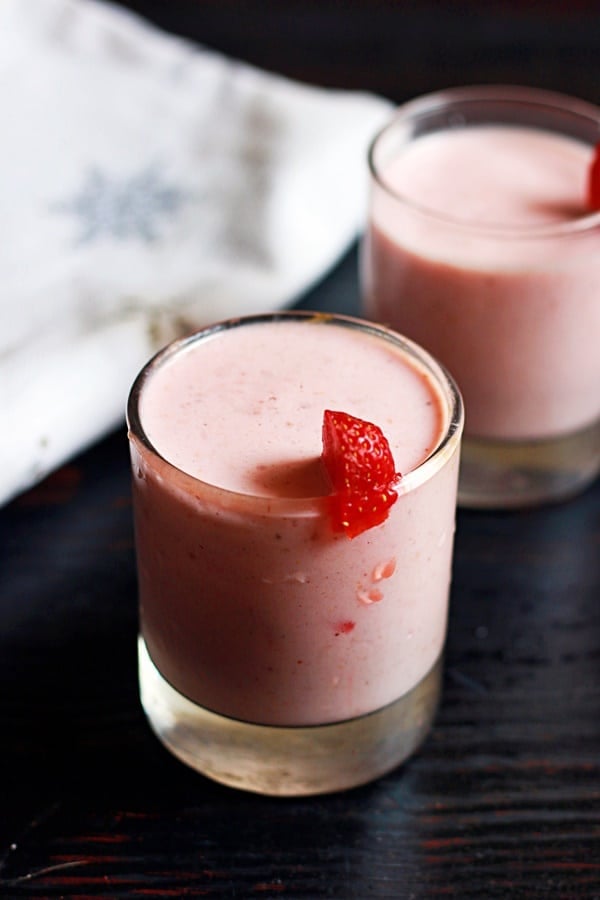 Muskmelon Milkshake- Healthy, delicious and cooling milkshake for summers with muskmelon.
Carrot Milkshake– Carrot milkshake is a creamy and rich beverage that is healthy as well for summer. You can make this delicious milkshake and serve as breakfast or snack for toddlers and kids
Badam Shake- Badam shake or almond milkshake is a delicious, cooling and refreshing drink for summer. With just few blanched almonds and chilled milk you can make this tasty badam shake in minutes.
Are you making these recipes? Do snap a pic and share on Instagram with hashtag #cookclickndevou.
We love to see your creations on Instagram, Facebook, & Twitter! Follow us on Pinterest for more recipes and ideas